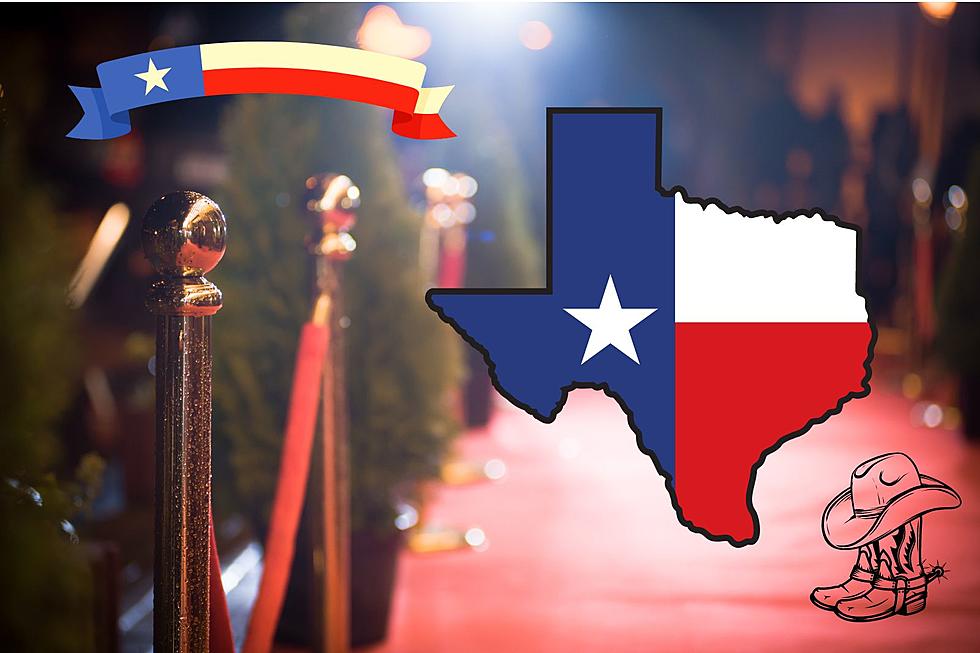 These Popular Celebrities Love Texas So Much They Live Here
Canva
There are a few negative things about everywhere you go, but living in Texas is pretty spectacular. First, the state is gigantic which means there is a lot going on. Not many states you can spend the whole day driving and you will still be in the same state. There are so many professional sports teams, amazing restaurants, and so much natural beauty all to enjoy within the great state of Texas. Which is why it's not shocking to hear about these 18 big time celebrities who have decided to call Texas home.  
It's always fun to see which celebrities choose to live here because most of the people on the list below have enough money to live wherever they want but they choose to live in the Lone Star State. There are some people on the list of celebrities that live in Texas that grew up here so it makes sense that they want to stay close to where they grew up. It's always nice to stay close enough so you can spend time with family. 
See a Celeb in Texas, Don't Be "That Person"
If you're attending an event at AT&T Stadium or Austin City Limits it's common for you to see a celebrity or two, just remember they are people too and would love to enjoy their free time. Don't be that crazy fan who doesn't know how to act when you see someone who is famous and try not to annoy anyone in hopes of getting an autograph or picture with the celebrity. 
Let's Look at Some Celebrities That Live in Texas
Here are just some of the very popular people that live in the great state of Texas. 
18 Celebrities That Call Texas Home
Here is a list of celebrities that love Texas so much they live here.
Check Out These 17 Popular Brands That Were Created in Texas
Texas is certainly an entrepreneurial state with the proof being in these 17 very popular brands getting their start in our great state.