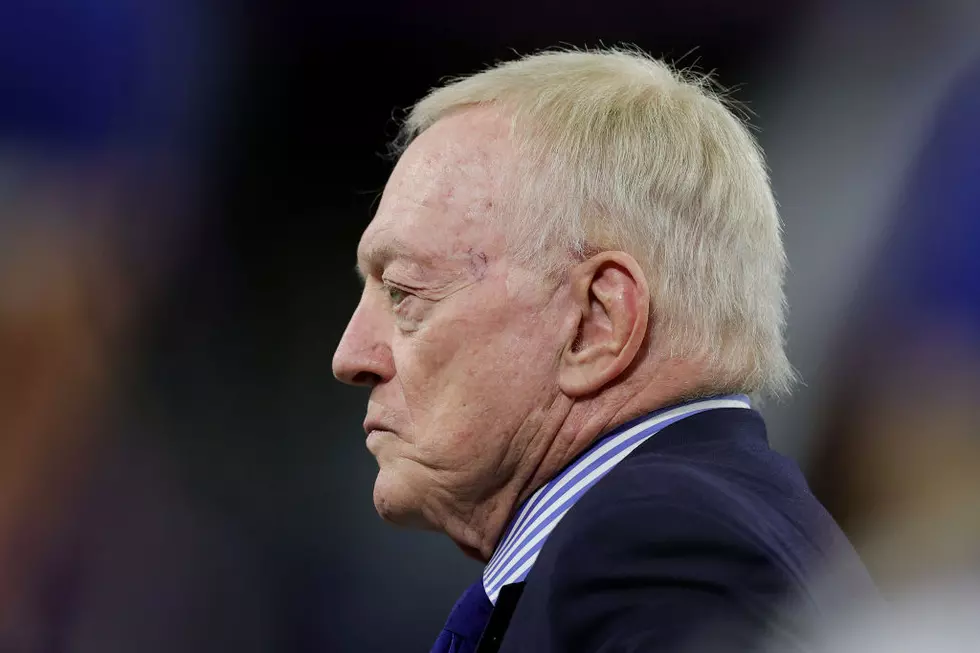 Top Dallas Cowboys Running Back Could Be Released After This Season
Stacy Revere/Getty Images
An NFL insider is saying that the Dallas Cowboys will release their top running back after this season.
According to Heavy.com, Mike Florio of Pro Football Talk is predicting that the Cowboys and Jerry Jones will move on from their $90 million running back Ezekiel Elliott after this season.
"I think he's out," Florio stated on the June 17, 2022 episode of "Pro Football Talk." "I think he's out after this year, and the money that they would give to him is going to Tony Pollard and then they'll draft somebody. They had no qualms about saying goodbye to DeMarco Murray. His reward for setting the franchise single-season rushing record was, 'See you later. We're not interested.'"
With NFL running backs' worth on the decline in the past few years, the Cowboys might want to have a do-over on Elliott's $90 million contract which Florio points out as one reason the Cowboys could part with Zeke.
Zeke's contract will not expire till the end of the 2026 season, but the Cowboys have a way out of his deal next offseason. They could release him in 2023, but that would cost an $11.8 million dead cap hit, they could trade him, but what team would want to take on a $90 million running back when they could get one for a whole lot less.
Florio put it out there that the Cowboys could turn to Tony Pollard in 2023, but he is at the end of his $3.1 million rookie contract and he will be looking to get paid if he is going to be the #1 running back in Dallas.
So it will be interesting to see how the 2022 season goes with Elliott and Pollard and if the Cowboys want to turn to Pollard and trade Elliott, or if they will go for a new starting running back in the 2023 NFL Draft, either way, watch how the team utilizes Elliott and Pollard this season.
TACKLE THESE: Check Out the Best Uniforms In Each NFL Team's History
15 Ways You Can Help People in Ukraine Right Now
As Americans watch events unfold in Ukraine, many wonder how they can help. Below is a list of organizations responding to the crisis in Ukraine along with information on how you can support their various missions.