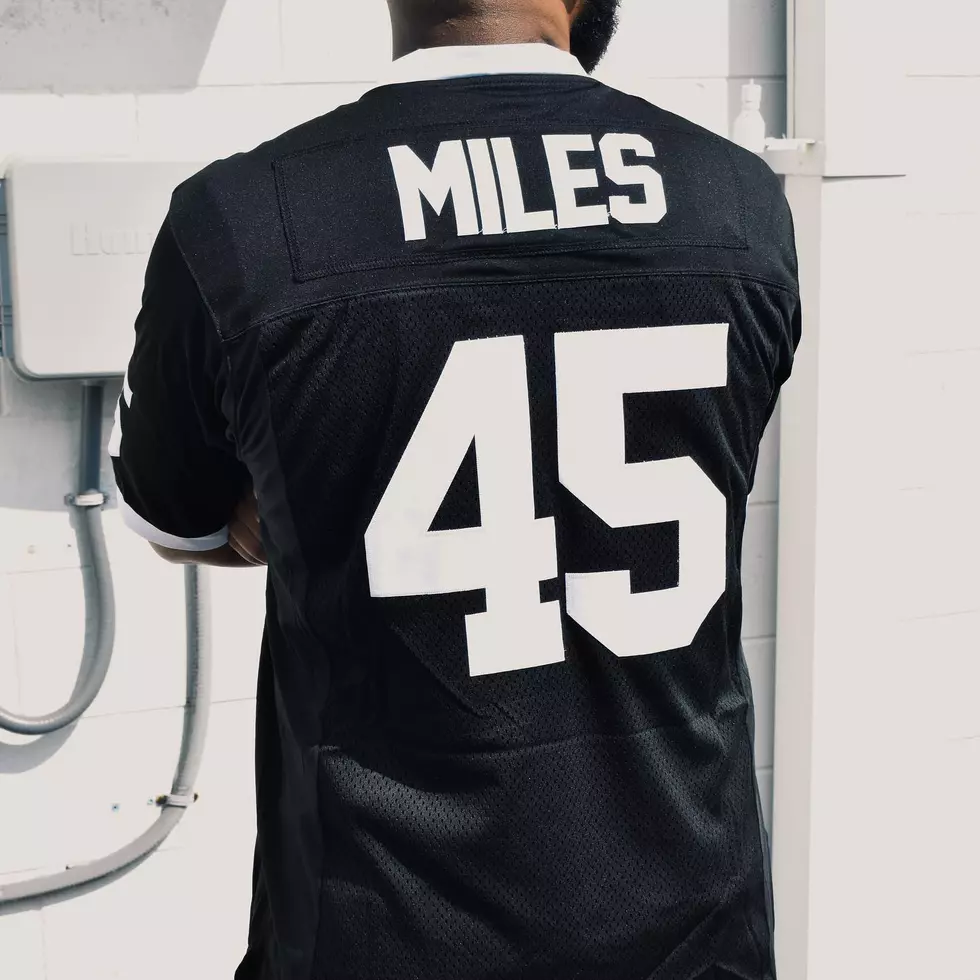 NFL QB Spotted Wearing A Permian Mojo Jersey
Headgear Inc
Odessa Permian Sports recently posted a photo of Philidelphia Eagles quarterback, Jalen Hurts wearing a Permian Panthers #45 jersey. No the #45 wasn't for former President Donald Trump, it was for Boobies Miles from Odessa Permian and one of the main characters from Friday Night Lights.
One Facebook user posted some insight on #45:
FYI... Chris Comer (RIP) was #45 in the real world of Mojo Football. James 'Boobie' Miles was #35 in the late 80s. They gave Miles #45 in the FNL movie to tie 2003-04 game footage into the film.
This isn't the first time has been sporting a Permian jersey., according to another Facebook user:
These jerseys can be purchased just from just about anywhere on the internet but if you are looking to get authentic Permain swag check out the Permian Football Buster Club Merchandise Trailer. 
Get all Permian Panther info HERE! 
A Texas native, Jalen Hurts knows all about Texas High School Football. He grew up in Channelview where he played football at Channelview High School for his dad, who was the coach.
As a true freshman, Jalen became the starting quarterback under head coach Nick Saben. As a freshman Hurts led the Crimson Tide to the SEC Championship where they beat the Florida Gators. He would eventually be benched for Tua Tagovailoa, but when Tua got hurt Jalen came in and won the National Championship.
Jalen Hurt left Alabama to transfer to Oklahoma to be their starting quarterback his senior year. There he led the Sooners to win the Big 12 Championship and then lost in the Peach Bowl that year. He came in second behind Joe Burrow for the Heisman Trophy.
Jalen is now the quarterback for the Philadelphia Eagles.
8 Iconic Texas Snacks