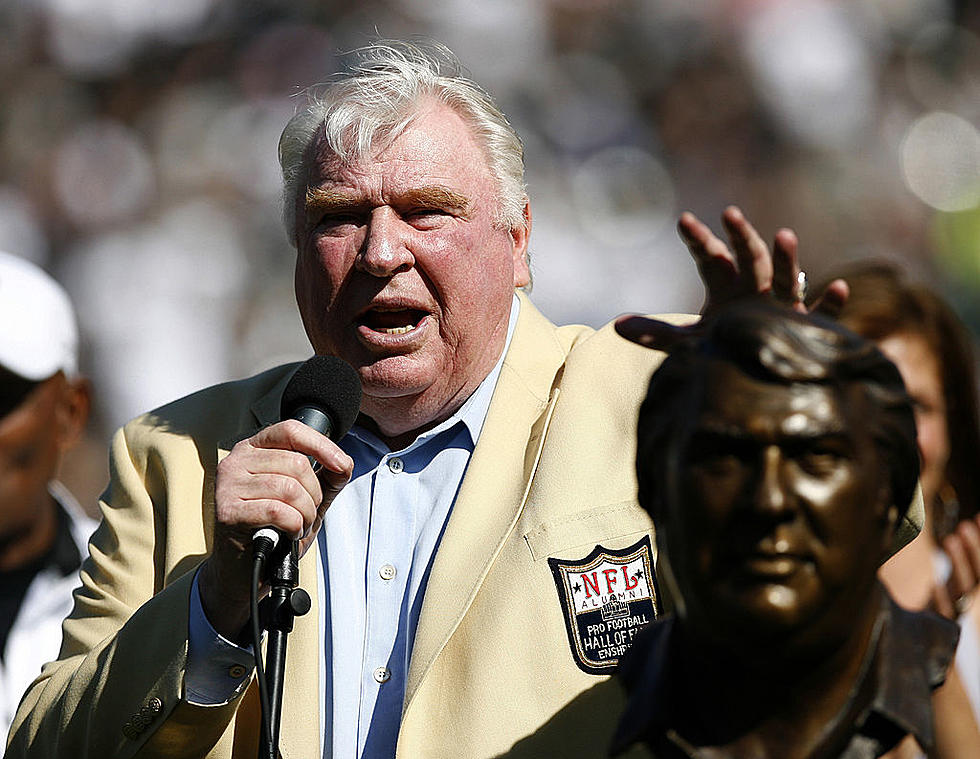 My Memories of Hall of Fame Coach and Broadcaster John Madden
Robert B. Stanton/NFL Photo Library/Getty Images
I was born into football with my grandmother, mother, and aunts all being huge fans of football.
I know most think "women don't watch football" well in my family they did, right next to all the men in my family too.
So there was always football on Sundays back when I was young but there was only one time that John Madden's Raiders played the Dallas Cowboys and that was December 14, 1974 in Oakland and the Raiders came out victorious in that one 27-23.
So there is only one memory for me of seeing John Madden on the sidelines in his 10 seasons as head coach of the Oakland Raiders but there are many memories of John Madden as color commentary for many games in his 30 year broadcasting career.
Many of them were alongside Pat Sumerall on CBS and Fox when he was doing games for the Dallas Cowboys during their 90s heyday.
At least every other Thanksgiving he would do the color commentary for Dallas' annual Thanksgiving Day game so he was basically the soundtrack for football during the times that the Cowboys were going to 3 Super Bowls in 4 years and all the years until he retired from broadcasting in 2009.
I never played any of Madden's video games but I had several family members that could not wait until the new Madden game came out so they could buy it, all of my memories were of him in the broadcast booth for CBS and Fox along with Monday Night Football on ABC and finally, Sunday Night Football on NBC making John Madden the only broadcaster so far to work for all four major television networks.
Madden has been missed by football fans for the past 10 years because of his different style of commentary, but his legacy will live on with today's broadcasters taking the torch from him and delivering commentary that was not heard of till John Madden got in the booth.
30 famous people you might not know were college athletes
Stacker
dug deep to find 30 celebrities who were previously college athletes. There are musicians, politicians, actors, writers, and reality TV stars. For some, an athletic career was a real, promising possibility that ultimately faded away due to injury or an alternate calling. Others scrapped their way onto a team and simply played for fun and the love of the sport. Read on to find out if your favorite actor, singer, or politician once sported a university jersey.
CHECK IT OUT: 100 sports records and the stories behind them