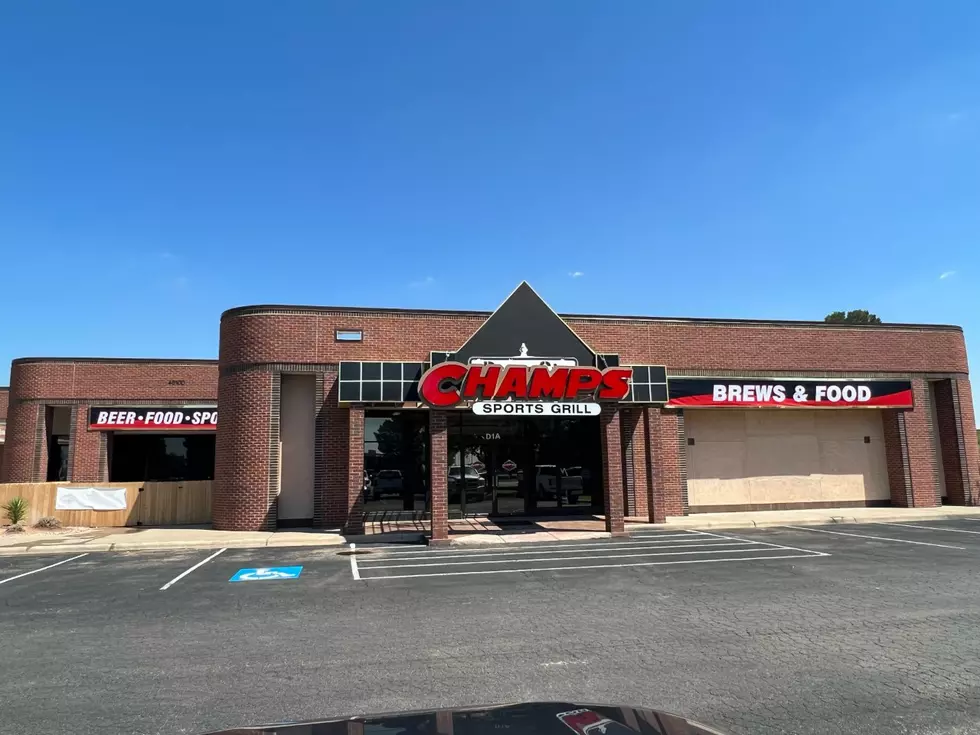 Here is an Awesome Place To Watch The Dallas Cowboys in the NFL Playoffs
Chaser Images
Cowboys fans you now have a great place to watch Cowboys playoff games or any of the games during the NFL playoffs.
According to the Midland Reporter-Telegram, Champs Sports Grill is now open in Midland at the former location of Brew Street (and before that Men's Warehouse).
The sports bar has several big-screen TVs along with showdowboxed jerseys and plenty of memorabilia hanging on the walls.
The Manager, Christina Alonzo, told the Midland Reporter-Telegram that they opened in Lubbock in late 2019 but had to shut down just a few months later because of the COVID-19 pandemic. They then decided to re-open in Midland for round 2.
Champs Sports Grill will have plenty of sports-themed names for their food like calling appetizers "First Down's," salads will be called "Putting Greens," large plates will be known as "Homerun Platters," sides will be "Benchwarmers," and the kid's menu will be "Little Raiders."
Other sports-themed items include a mound of onion rings called "Olympic Rings," a 12-ounce "Rockhound Ribeye," the "Patty 'Mahomes' Melt," and a fried chicken sandwich drenched in homemade honey butter.
Their bar will feature all the standards and frozen daiquiris plus some brews from Tall City Brewing Company.
Champs Sports Grill sets itself apart from chain bars like Buffalo Wild Wings by being a family-run business that has strong community ties so you will be enjoying the games while supporting a local business.
If you think this would be a perfect place for you to work, get a job application on their website at ChampsBarMidland.com.
Patrick Mahomes: From East Texas To NFL Stardom
Are These The Top 5 Dallas Cowboys Man Caves?