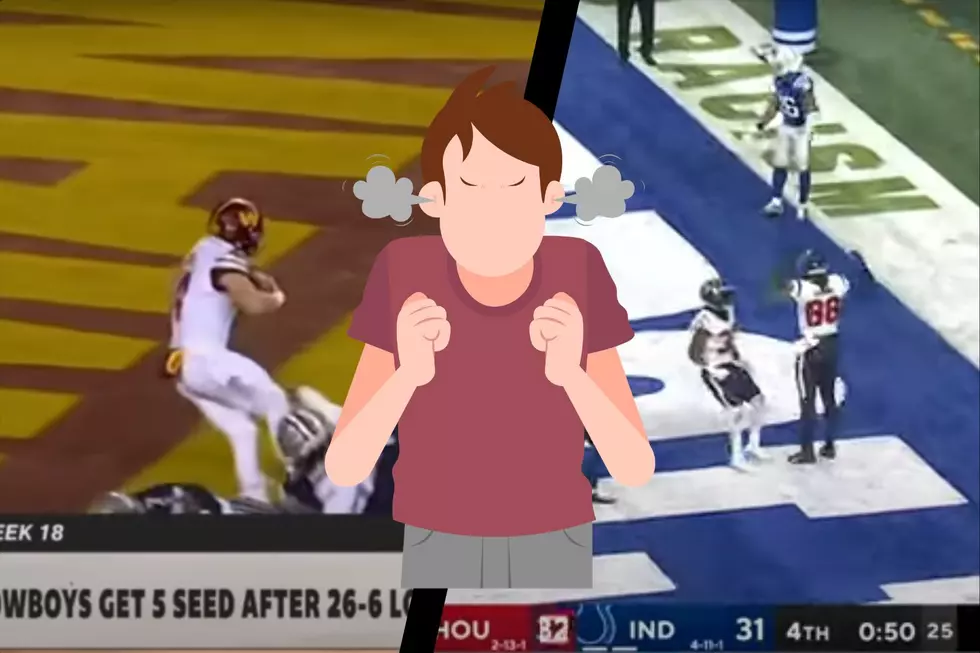 The Dallas Cowboys Need Help But the Houston Texans are a Joke
Canva, NFL via YouTube, Góc Saigon via YouTube
This past Sunday was not a good day for football teams in Texas. The last week of the regular season seemed like it was pretty predicable with the matchups taking place. The Dallas Cowboys were taking on the Washington Commanders, and everyone thought the Cowboys would easily win that one. And the Houston Texans were in line for the 1st pick in the NFL draft if they lost to the Indianapolis Colts. Neither of those things happened which left both fanbases scratching their heads. 
First, the Cowboys couldn't stop getting in their own way. Their starting Quarterback Dak Prescott kept making mistakes and they ended up losing the game 26-6. They are now set for a playoff matchup against the GOAT (Greatest of All Time) Tom Brady and the Tampa Bay Buccaneers. We will find out soon which Cowboys team is going to show up, the team that won 12 games in the regular season or the one that kept making mistakes like this past Sunday. 
The Houston Texans Are Horrible, There's Nothing Else to Say
The Houston Texans season was not good, to say the least. They ended the final season with a record of 3-13-1. After winning the final game of the season over the not very good Indianapolis Colts the Texans no longer had the #1 pick overall in the upcoming NFL Draft. They also decided after the game to cut ties with their first-year coach Lovie Smith.  
Don't Expect More Next Year from the Houston Texans
While the Cowboys have a chance to get back on track this weekend. The Texans are lost and need to find a new coach. Their CEO, Cal McNair said that he will be helping to find the new coach, I'm not so sure that Texans fans feel comfort in hearing that but the only place the Texans can do from here is go up.  
Dallas Cowboys Cheerleader Photos From the Past
These Dallas Cowboys cheerleader photos date back to the 1970s.
Former Houston Texans Player Mario Williams Selling Houston Home
Former #1 NFL Draft Pick, Mario Williams, is now selling his Houston, Texas mansion.