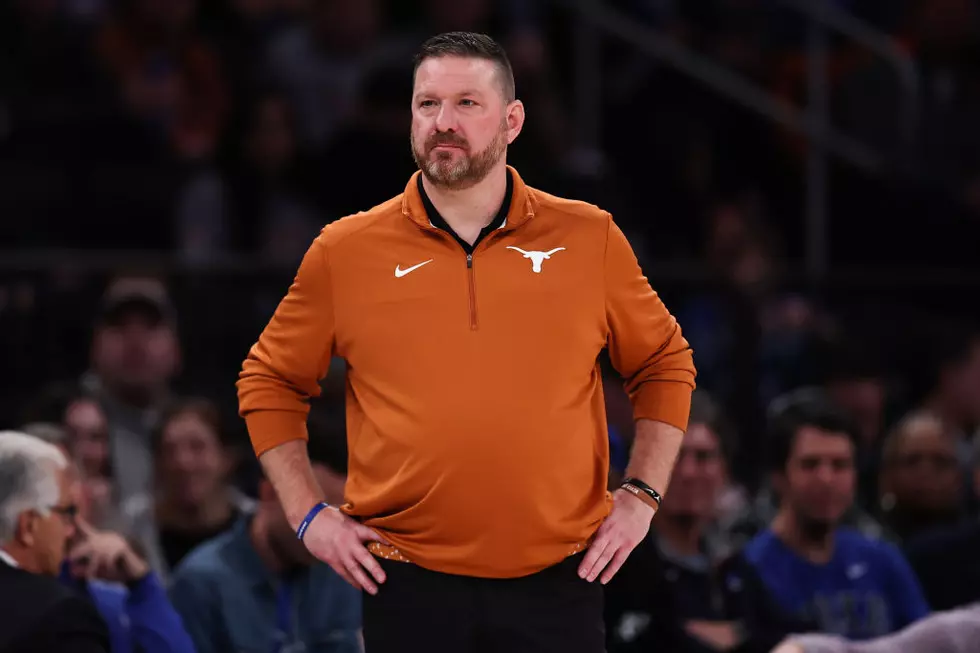 University of Texas Fires Coach After Astonishing Domestic Violence Charge
Dustin Satloff/Getty Images
The University of Texas has fired their men's basketball coach Chris Beard after he was charged with felony domestic family violence last month.
Beard has been charged with domestic violence after a December 12th incident involving his fiancee and the university informing his attorney that he is "unfit" for the job.
The coach had five years left on a seven-year guaranteed contract that included a provision that he could be fired if he was charged with a felony or had conduct that was unbecoming of his position or reflected badly on the university.
Police responded to an emergency call at Beard's house after midnight on December 12th when his fiancee, Randy Trew, informed police that Beard had choked her from behind, bit her, and hit her during an argument the couple was having at the time.
Trew issued a public statement on December 23rd where she denied she told police Beard had choked her and that she never wanted him to be arrested or prosecuted.
"Chris did not strangle me, and I told that to law enforcement that evening," Trew said in the statement. "Chris has stated that he was acting in self-defense, and I do not refute that. I do not believe Chris was trying to intentionally harm me in any way."
Beard's attorney, Perry Minton, stated his client is innocent, referring to the statement made by Trew, in a letter he sent to the university trying to get UT to keep Beard.
Chris Beard was also the basketball coach at Texas Tech University from 2016-2020 posting a 112-55 record with the Red Raiders taking them to the national championship game in 2019 but losing in an overtime thriller to Virginia.
Associate coach Rodney Terry took over for Beard during his suspension and will remain acting head coach for the remainder of the season according to UT Athletic Director Chris Del Conte.
Gigantic Mansion with Indoor Basketball Court in Kingwood, Texas
This $5.5 million dollar mansion comes with every amenity you could ever want inside of a home.
Hudson, Texas Home With An Indoor Basketball Court
Technically in Hudson, this home at 328 Westwood Loop, Lufkin is a $1.49M basketball lover's dream. There is even a secret room, see if you can spot it.