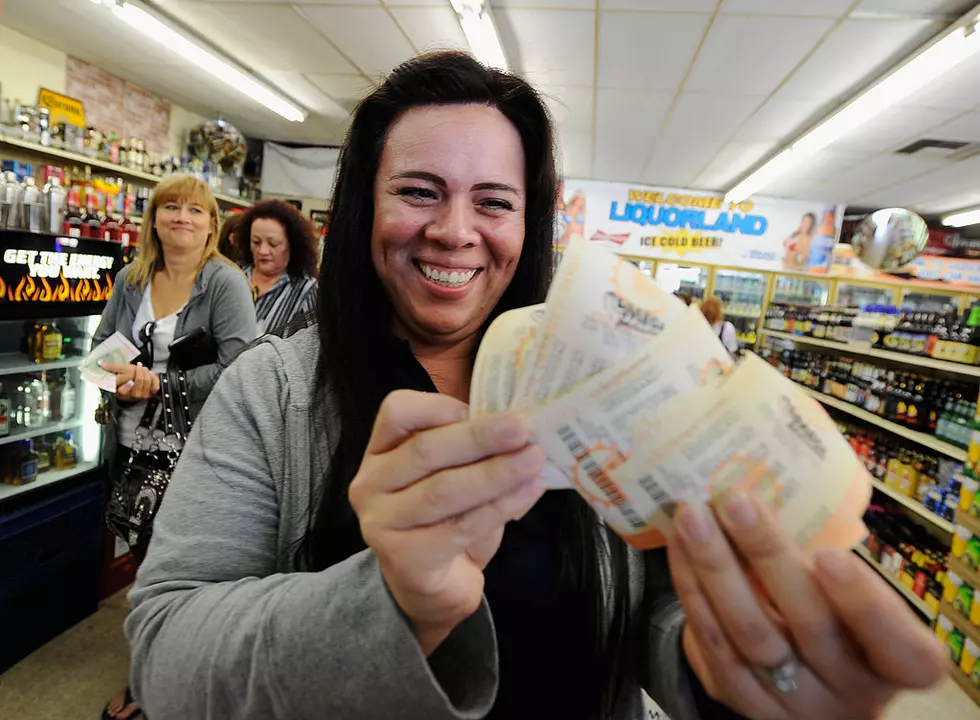 Who is Buying the Most Mega Millions Tickets in Texas?
Getty Images
So that Mega Millions jackpot is pretty big on Friday. How much money do Texans spend on it? Here are the top ten places where people are going for tickets.
Sadly, the most recent findings I can see are for 2021. Since 2022, literally just ended, I imagine a more updated list will be coming at some point this year. You can check out a full breakdown for every lottery game in Texas if you're interested.
1. Winner's Corner in Austin, Texas $21,193,793
Surprising to me that a gas station is not the number one stop in Texas, but it's actually this little game shop that ALSO has lottery. They sell more mega millions tickets in Texas than everyone else in the top ten combined.
2. Luck Zone Round Rock $5,680,813
This is more of what I was expecting. Convenience store type place. If you want to get lucky at the lottery, go to the Luck Zone.
3. ALTX Management? Waco $1,805,485
The only thing I can find in this area is an HEB. I can't find anything labeled ALTX Management anywhere in Waco...maybe it shut down this year?
4. JaJa Accessories Round Rock $746,000
I can't find this place on Google maps, so here is some random Mega Millions ballots.
Rudy's looks like a very nice spot to get some lotto tickets. You even have the ripoff Las Vegas sign welcoming you in.
6. Town and Country McCallen $499,158
Looks like you can have the luck of the Irish at this place. Also this white truck can't park for s***!
7. HEB in San Antonio $269,757
So now we actually have an HEB on the list. Specifically this is one in San Antonio at 20935 US-281.
8. Exxon Food Store Brownsville $233,266
Do they not call Exxon convenience stores Tiger Marts anymore? Have I been living under a rock? This location in Brownsville is at 4990 Frontage Rd.
9. Pittman's Qwik Mart Corpus Christi $207,254
It may not be the Kwik E Mart from The Simpsons, but Pittman's is your friendly neighborhood food store'. Spiderman would definitely like this place.
10. HEB
Schertz

$202,963
This is the first Texas city I don't recognize. Apparently Schertz is just east of San Antonio. Best of luck to you if you decide to play the Mega Millions this week. The odds are 1 in 302,575,350 in winning. As the great Han Solo once said...

Check Out This House with a Sex Room in Celina, Texas
Yelp's Top 10 Wichita Falls Barbecue Joints in 2022
You don't have to go far to find great barbecue here in Wichita Falls. Here are the Top 10 places to grab some barbecue, according to Yelp.