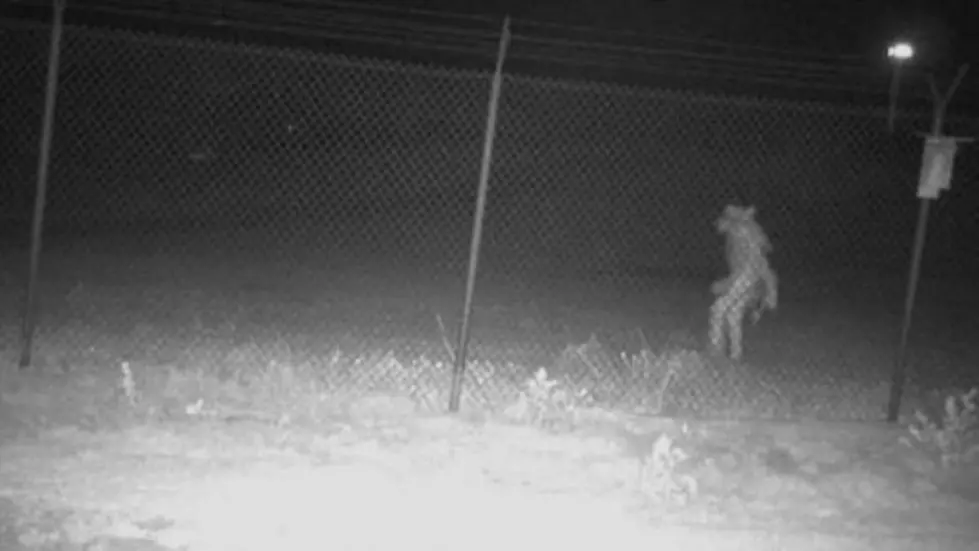 Unidentified Creature Captured on Surveillance at Texas Zoo
City of Amarillo
What is that? A chupacabra? Someone dressed in a Sonic the Hedgehog costume?
According to KHOU-TV, people at the Amarillo Zoo are trying to figure out the strange-looking creature caught on surveillance.
The creature, or human in costume, was seen outside the zoo on the other side of the fence.
The City of Amarillo asked Facebook followers if any of them could identify or had any information on the strange-looking creature.
The city reports the picture was taken at 1:25 am on May 21, 2022.
"Do you have any ideas of what this UAO - Unidentified Amarillo Object could be?" the city wrote on Facebook.
"Clearly a young werewolf... not a big deal," replied one person.
"Rocket Raccoon from Guardians of the Galaxy," wrote another follower.
I am thinking if it is 1:25 am, it is definitely someone in a costume and possibly drunk, it could also be someone wanting to be the new January 6th Shaman, Jason Chansleywhich was also mentioned in one of the comments.
If it is not human, then chupacabra is my best guess, but it could also be Bigfoot since we can't tell if the feet are big or not.
Whatever it is, one thing is for sure it is strange and creepy and maybe someone can get to the bottom of it all.
Makes you not want to go to Amarillo anytime soon since the Yellow City has its own strange creature wandering around town.
The Amarillo Zoo is not amused for sure writing on Facebook: "Of all the creatures at our well-loved zoo, it would be the unidentified one that would make us go viral."
LOOK: The least obedient dog breeds
LOOK: Here Are 30 Foods That Are Poisonous to Dogs
To prepare yourself for a potential incident, always keep your vet's phone number handy, along with an after-hours clinic you can call in an emergency. The ASPCA Animal Poison Control Center also has a hotline you can call at (888) 426-4435 for advice.
Even with all of these resources, however, the best cure for food poisoning is preventing it in the first place. To give you an idea of what human foods can be dangerous, Stacker has put together a slideshow of 30 common foods to avoid. Take a look to see if there are any that surprise you.