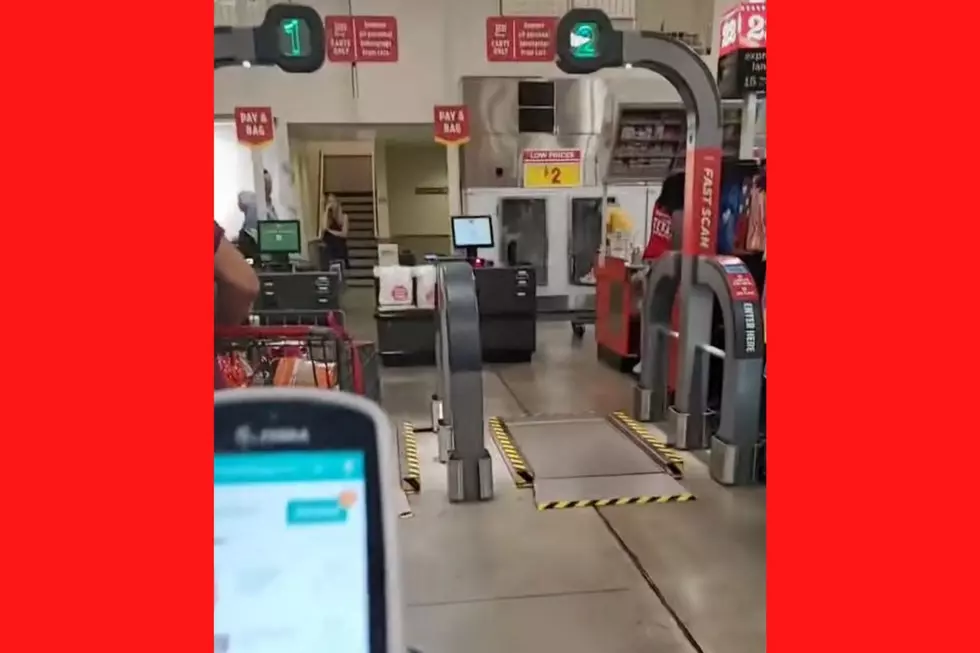 H-E-B Has Introduced the Checkout of the Future[VIDEO]
TikTok: Hurricane.Katrina210
There are so many things that you learn from social media these days, especially TikTok. This video was posted back in August 2022, however, it's pretty cool!  So just in case you haven't heard about this yet, H-E-B has unveiled the checkout of the future at a few select stores in Texas for testing. It is absolutely incredible.
Thanks to a social media post, we get to see the setup for the new 'fast scan' technology. You can see exactly how the new system works in the TikTok video below thanks to TikTok user hurricane_katriina
---
---
The HEB that is featured in the video is located just outside of San Antonio in Schertz, Texas. HEB has confirmed to mysanantonio.com,  that the Fast Scan technology is currently in a pilot phase exclusively with the store's partners or employees. How does it . work? You would personally scan all the items you put in your basket. When you check out. The weight of the basket would confirm that you scanned everything.
According to the article, this is not the first time that HEB has introduced a new self-checkout technology.  They also did this in 2013.
During the pandemic, HEB started with curbside and that gradually changed to home delivery. I don't go to HEB nearly as much as I used to. However, for this, I think, I would make at least one trip.
DOWNLOAD OUR APP TODAY
LOOK: These Are the 50 biggest retailers in America