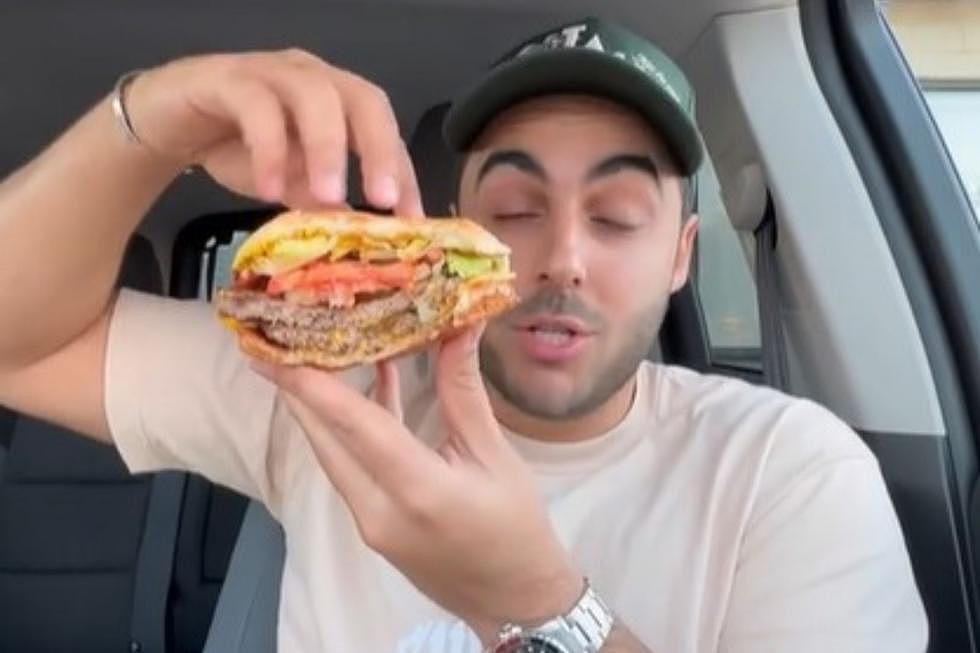 A California Man's Surprising Reaction to Whataburger is Confusing Texans
TikTok
This guy drives through a Whataburger as soon as he lands in Dallas, TX, and his reaction has me wondering if perhaps his taste buds never made it off the plane and are currently on a flight to Topeka.
Listen, I know it's fashionable in the Lone Star State to hate California, but I'm cool with the state. I lived there for a few years as a kid, I've got family there, love the weather too. But this guy's reaction to Whataburger has me second guessing everything I thought about The Golden State.
Like, is it even really golden?
His handle is @how.kev.eats, he's a TikToker who posted a video five days ago from, I'm assuming, his rental car in DFW. He says in the video that he just landed in Texas and went straight to Whataburger -- been there, bro.
Turns out how.kev.eats is not down with Whataburger. According to him, the meat tastes synthetic, and something he calls "the meat-to-topping ratio" was way off. Personally, I love cold crisp veggies on my Whataburger, it tastes so fresh.
He does say the fries have a good texture but need more salt. In conclusion he thinks Whataburger is "very, very, overrated." His final review is 4.3 out of 10.
We all know this ain't sitting well with Texans and many chimed in in the comments on this video: "Spoken like a real Californian," "Bro has no idea what he's talking about," "it's OK not everyone can be right," and "No way bro. No way."
Of course there were a few who agreed with Kev, but they're as wrong as he is. Check out his video above and see what you think.  Does Texas have a new arch nemesis and his name is Kev?
I ain't never seen a pool shaped like California, Kev. Look at this:
This Airbnb Hosts 16 with a Big Texas-Shaped Pool & Wonderful View of Galveston Bay
One of a kind home directly on the coast of Galveston Bay. The space features original pine walls and charming accents, four spacious bedrooms and a stocked kitchen to cook up a meal of your dreams! Imagine looking at the big bright stars deep in the heart of your brand new Texas shaped pool! Fishing more your game? Step onto the private fishing pier and land the catch of the day! This home is a water lover's paradise that keeps on giving. We even have a private game room for any landlubbers.
PSST: Check Out The Whataburger Secret Menu
The items are available year round, but make sure you're grabbing breakfast items and lunch items during those respective times.