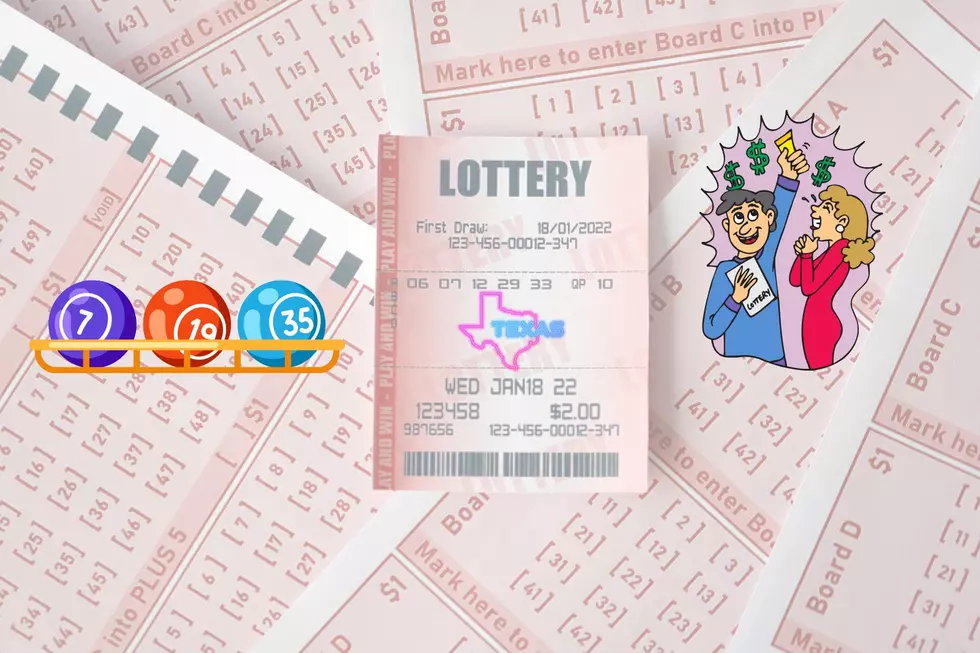 What's the Biggest Lottery Jackpot Awarded in Texas History?
Canva
There have been some gigantic jackpots lately for the Mega Millions and Powerball drawings, it's always so fun to think about what you would do if you won all of that money. But it also made me wonder, what is the biggest lottery jackpot that has ever been awarded in the state of Texas? 
Years ago, I heard a statistic that somewhere around 30% of high schoolers believe they will become rich from winner the lottery. Unfortunately, most of us realize after playing the Mega Millions, Powerball or even the smaller Texas Lottery games that will not be reality. Although there have been some winners who did get their hands on that huge jackpot. 
The Biggest Lottery Jackpot in Texas Was Awarded in 2019
In the state of Texas, you can choose to stay anonymous if you choose to do so, which is exactly what the big jackpot winner decided back in 2019. It was September 24, 2019 when the Mega Millions got up to $227 million dollars. The winning numbers were 6-14-24-42-46 and Mega Ball 9. The one Texas winner took the cash option and walked away with $157,091,592! The ticket was purchased at Lakeline Express Mart in Cedar Park which is about 16 miles north-west of Austin. 
What's Your Biggest Lottery Win?
Personally, I normally buy tickets only when I hear about the jackpots hitting big numbers. I've never had a huge win, in fact, my biggest lottery win came last year when I won $16 on a $6 ticket. While it wasn't gigantic, it's still fun to play. And remember, you can't win if you don't play! 
LOOK: Here are 25 ways you could start saving money today
These money-saving tips—from finding discounts to simple changes to your daily habits—can come in handy whether you have a specific savings goal, want to stash away cash for retirement, or just want to pinch pennies. It's never too late to be more financially savvy. Read on to learn more about how you can start saving now. [
From:
25 ways you could be saving money today
]
LOOK: Here is the richest town in each state
Just saying the names of these towns immediately conjures up images of grand mansions, luxury cars, and ritzy restaurants. Read on to see which town in your home state took the title of the richest location and which place had the highest median income in the country. Who knows—your hometown might even be on this list.