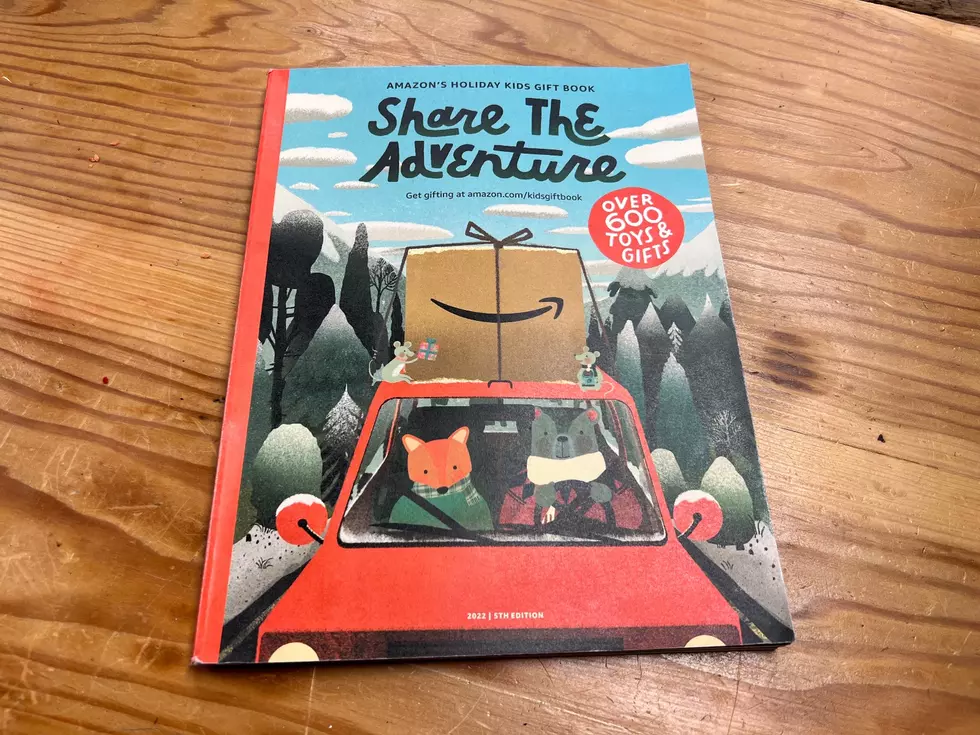 Amazon Just Released Its Fun 2022 Toy Catalog & We're Here For It
ma
Hey, El Paso, check your mailbox because Amazon just sent out its 2022 toy catalog, and it's giving us all sorts of nostalgic vibes.
In a throwback to the days when little boys and girls looked forward to pouring over each page of the Toys "R" Us toy catalog, Amazon has now stepped in and filled that gap by issuing its version just in time for the holidays.
The behemoth online retailer has done it again and is finding new ways to reach its customers and their children by taking something beloved and discontinued and reviving it for a new generation.
As a kid, the Toys R Us toy catalog was like a kid's bible, where every page had everything a child ever wanted, and most of the fun for us anyways was going through the catalog and picking out what we hoped Santa grant us on Christmas Day.
The 2022 Amazon Holiday Kids Gift Book features a little over 100 colorful pages of toys, games, arts & crafts, and collectibles, along with many gift ideas for kids of all ages.
The catalog also contains fun stickers, activities, and an old-fashioned, hand-written wish list without any prices.
Nothing features a price; instead, you can directly scan your selection, and it gets automatically added to your Amazon cart, which could spell danger for some households. (insert nervous laugh here)
The catalog books have already started to arrive in millions of customers' mailboxes across the U.S., inlcuding El Paso and if you don't have an Amazon Prime account then you probably didn't get one but you can still head over here and browse the pages online.
While it's not the same as cuddling up with the catalog with all the kids and fam bam no worries because you can always check select Amazon Books, 4-star, and Go store locations to pick up one while supplies last.
The Retro House Airbnb Opens In Northeast El Paso
My Experience Matters expands with a new throwback Airbnb in
The Retro House
showcasing the best vibes from the greatest eras such as the 70s, 80s, and 90s.
Glam & Posh Picnic Setups In El Paso
These are not typical picnics - the fine folks at Picnic On A Sunday, Sun City Picnics, and Celestial Picnics By Star Glampers in El Paso are creating whimsical picnic setups at any park or home to help celebrate any occasion from birthdays to anniversaries and everything in between.
Michelangelo's Sistine Chapel Exhibition At Sunland Park Mall In El Paso
Take a sneak peek inside Michelangelo's Sistine Chapel Exhibition, now open at Sunland Park Mall now through January 1, 2023.