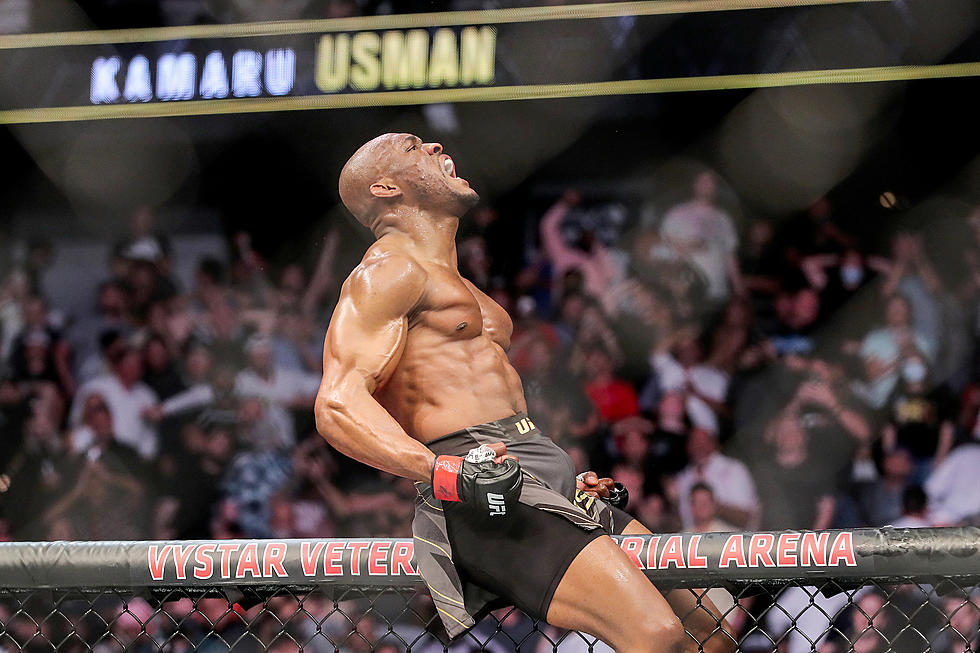 Watch UFC For Free At Cinergy Odessa This Saturday
Getty Images
Don't want to spend a bunch of money on the fight this weekend or mess up your house by having a bunch of people of take everyone to Cinergy Cinemas in Odessa.
UFC 268 Usman vs Covington, happens this Saturday. Prelims begin at 7pm with the main card beginning at 9pm. You can watch the fight at Cinergy Cinemas in Odessa for FREE in their bar. Cinergy will be showing UFC 268 on all of the screens in their bar. The Cinergy Bar is only open to those 21 and older. Tables are on a first come first basis.
Madison Square Garden in New York City hosts UFC 268,
featuring a championship doubleheader of epic
proportions. In the main event, UFC welterweight champion
Kamaru Usman meets the man who gave him the toughest
fight of his career, Colby Covington, in a highly anticipated
rematch that will settle the score between these two rivals
once and for all. UFC Cinergy. 
Cinergy also has other events scheduled for the month of November. Sunday Cinergy is hosting a "Yellowstone" Season 4 premiere watch party on one of their big screens. This event is also free. The will also be serving a special Cowboy Menu with special food and drinks that night. They will also show the Season 3 finale at 6pm before the premiere.
On Saturday November 13th Cinergy will be hosting breakfast with Clifford the Big Red Dog. Tickets are $14.99  and it includes breakfast, meet and greet with Clifford and a movie ticket. Cinergy will also be showing a sensory friendly version of Clifford on November 20th.
."}" data-sheets-userformat="{"2":33554688,"11":4,"28":1}">
CHECK IT OUT: The Best Movie Character Names of the 1980s