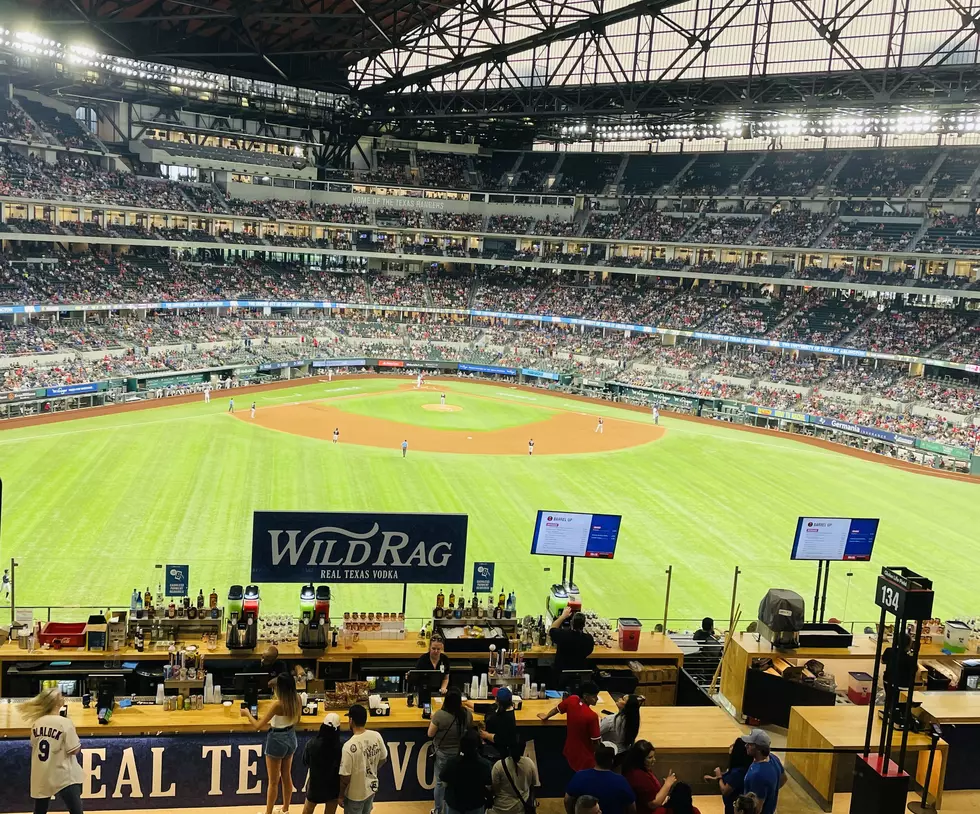 Two-Foot-Long Hot Dog, Beer Bats & Baseball At This MLB Field In Texas
ayeayeimages
When is the last time you went to a Texas Rangers baseball game at Globe Life Field in Arlington? We love our Rangers baseball and we love the novelty items they roll out it seems every season. As we hit up a baseball game over the weekend, we decided to explore and roam the stadium and we sure were glad we did!
Not only did we enjoy your typical nachos, popcorn, peanuts, and soda, we also had the pleasure of feasting our eyes on the two-foot-long hot dog.
That baby is massive and has everything but the kitchen sink on it. Having debuted back in 2012, the 'Boomstick' as it is called is a monster beef hot dog with chili, nacho cheese, jalapenos, and onions.
This hot dog is so big as you can see, my photo cut off. lol It doesn't even fit in the picture! I would think you need to be with a group to be able to share, finish and get help carrying this 5 lb. Boomstick hot dog and since we were not with a group, we did not attempt it. However, next time you want to check out some Texas Rangers baseball, this baby will set you back around 25 bucks.
So moving on to the beer bat, for the baseball watching, beer-drinking fans, this is already super cool as it has the Texas Rangers 50th anniversary logo on it, so it makes for a nice collectors item. While wandering Globe Life Field, we saw many a fan walking around with one, sometimes 2 in hand, loving this cool, new clear plastic bat that holds 26 ounces or a little over 2 beers inside. You can fill it with the draft beer of your choice at select bars within the stadium. Score!
LOOK: MLB history from the year you were born
Stacker
compiled key moments from Major League Baseball's history over the past 100 years. Using a variety of sources from Major League Baseball (MLB) record books, the Baseball Hall of Fame, and audio and video from events, we've listed the iconic moments that shaped a sport and a nation. Read through to find out what happened in MLB history the year you were born.