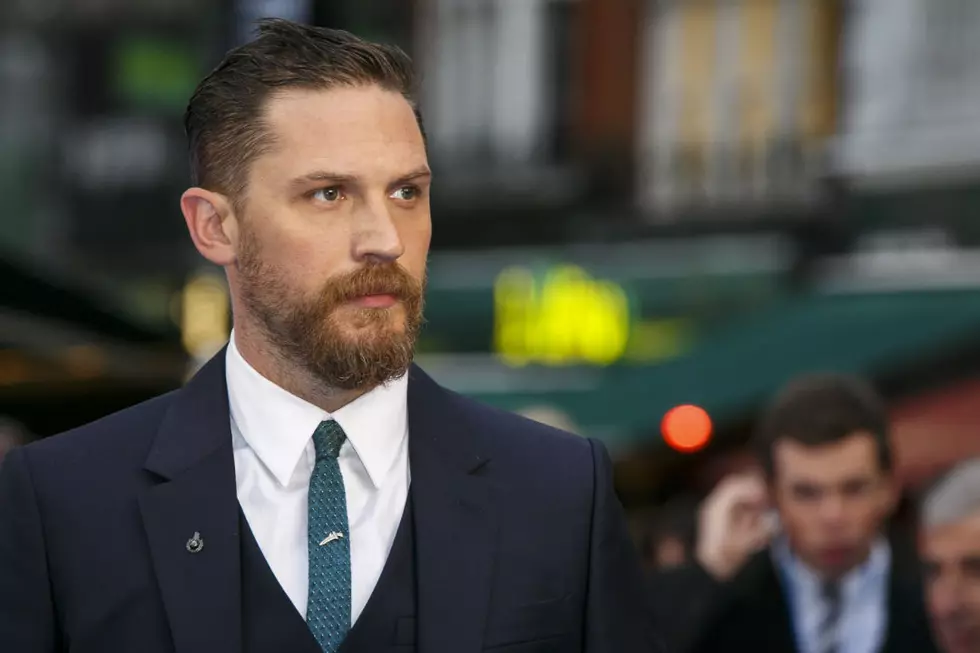 Josh Trank Shares New Look at Tom Hardy's Al Capone in 'Fonzo'
John Phillips, Getty Images
Technically, Hardy's still covered in some makeup and scars, but no pilot mask or metal mouth guards this time! Trank revealed the new look at Hardy's crime boss in his upcoming biopic Fonzo, which follows the infamous gangster later in life. Here he is smoking a fat cigar (of course) and wearing some kind of blue silk robe. Relaxation goals.
Last week, Fandango tweeted the first official photo of Hardy's Capone, but quickly deleted it (oops). You can still find a screenshot of it though, showing Hardy in some aged makeup and also smoking a cigar. The actor has shared a couple behind-the-scenes looks at his character on Instagram as well, but we can consider Trank's tweet the first officially official look.
In Fonzo we'll meet Capone in the final year of his life at age 47. The film follows the mobster after a 10-year prison stint when dementia began to rot his mind. Trank's film will likely hop across time as Capone's memories of the past become confused with his present. And sure, we may get to see Hardy's full mug this time, but don't think for a minute we'll hear his normal English accent. This time, he'll sound like Bugs Benny. No, for real.
Fonzo also stars Linda Cardellini as Capone's wife Mae, Matt Dillon as his friend Johnny, and Kyle MacLachlan as his doctor, and Sopranos actress Kathrine Narducci as his sister. No word yet on when Scarface Bugs Bunny will arrive in theaters.
Gallery  – The Best Action Movie Posters: