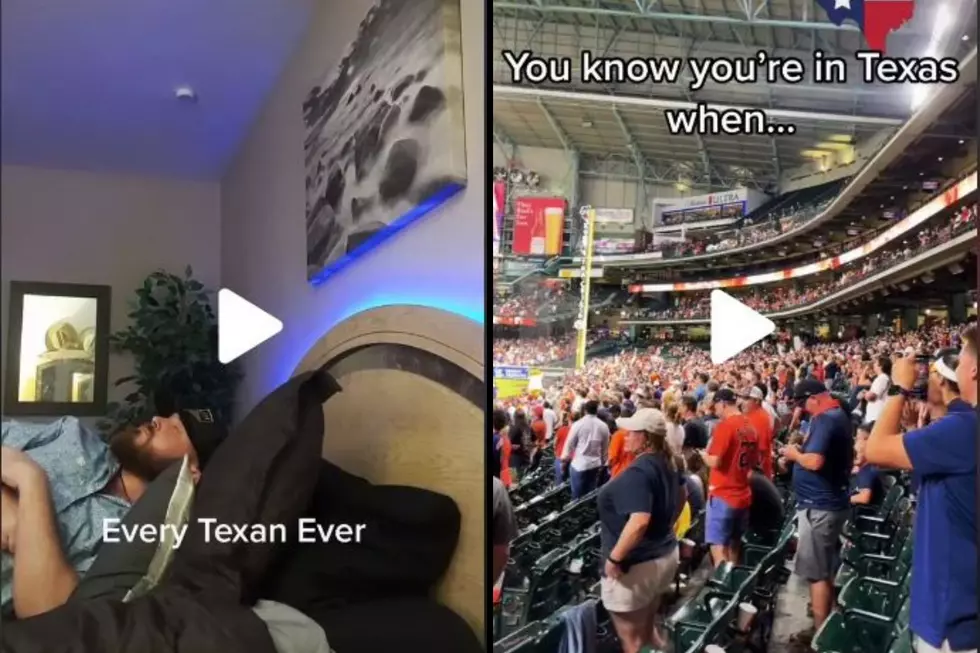 If You Move to Texas, You Must Learn This Immediately! It's Fun!
@jlit28 via Tiktok, @ashmilltx via tiktok, canva
It's been common knowledge for years; more and more people are moving to the great state of Texas. It's beautiful here, there is a lot going on in Texas, and compared to lots of other places in the country it's relatively inexpensive to live in Texas. But there are a few things that you need to learn or learn about when you move to Texas, but you'll love all of them. 
Just a few things that you should know about immediately upon moving to Texas includes knowing about Buc-ee's. The gas station/ convenience store with clean bathrooms. Of course, knowing about Whataburger is a must, and Texans would take Whataburger over In-and-Out Burger any day of the week. Finally, you should probably find out what H-E-B is all about after moving to Texas. 
Expect to Hear This Song
People in Texas have a ton of pride for living here, and everyone loves to sing along to the song "Deep in the Heart of Texas". So, you might want to learn the words so you can join in on the singalong because you're going to hear it played often. It's all in good fun! 
Examples of What to do When You Hear the Texas anthem
Texas is a wonderful place to call home it's fun to see some many people showing their pride. You will find examples all over social media of what to do when the song comes on here are a few of the best ones:  
These Are The Top 10 Most Dangerous Cities in Texas in '23
We're all aware there are dangerous cities and towns in our state. Surprisingly this list is made up mostly of smaller cities, suburbs, and towns, aside from Houston, TX, which lands at No. 7.
Photos from Abandoned School in Rusk County, Texas
See what school was like in the 1990s as you look through these photos of an abandoned school in Rusk County, Texas.