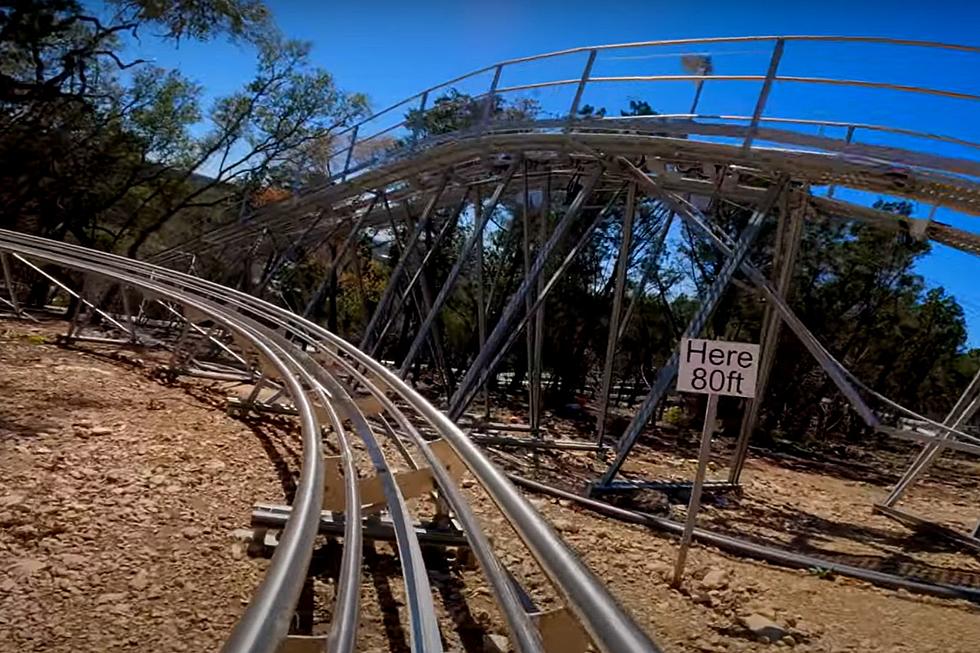 Are You Brave Enough To Take On This Rare, First Alpine Coaster In Texas?
CoasterForce YouTube/Canva
The very first alpine coaster is now open in Texas. Overall, alpine coasters are pretty rare, and in Texas you must travel into Hill Country to find the only one available. Lucky for us in Killeen-Temple, we're right at the doorstep.
What is an alpine coaster?
It is a roller coaster that is also called a mountain coaster, and is a hill or mountainside track that primarily uses gravity to propel cars along a loop. The biggest difference between an alpine coaster, and traditional roller coasters is the lack of a train of multiple cars. A rider gets in a single car, and rides solo most of the time. Some cars do allow for two tandem riders, but those are less common.
When did the Texas alpine coaster open?
The Cliff Carver opened just after Valentine's Day on February 18, 2023. It features some user control which is another major difference than traditional roller coasters. Riders can use their hand brakes to leisurely ride down the hillside, and allows for great views and photo opportunities.
Is it the biggest, just like everything else in Texas?
I don't know the actual amount of materials that went into building The Cliff Carver, but if you're judging biggest by total distance, than your answer is no. That bragging right goes to Smoky Mountain Alpine Coaster in Pigeon Forge, TN. By the way, that is also where you can find the country's biggest Buc-ee's.
If you were curious, the world's largest alpine coaster is Tobotronc, and is 3.3 miles long in one of the world's smallest countries, Andorra.
Where is the Cliff Carver?
You can find that in New Braunfels at Camp Fimfo. Think you have what it takes to ride the first of its kind to Texas alpine coaster?
BEHOLD: These Are the Best Places for Camping In Texas
These are the most beautiful places for camping, glamping, and RV living it up in Texas.
Public Campgrounds In Central Texas
After suffering from some major cabin fever throughout the pandemic, you can get some fresh air at a spot not too far from home.
5 Texas Spring Break Day Trip Destinations
5 places in Texas you can visit, and get home in the same day.