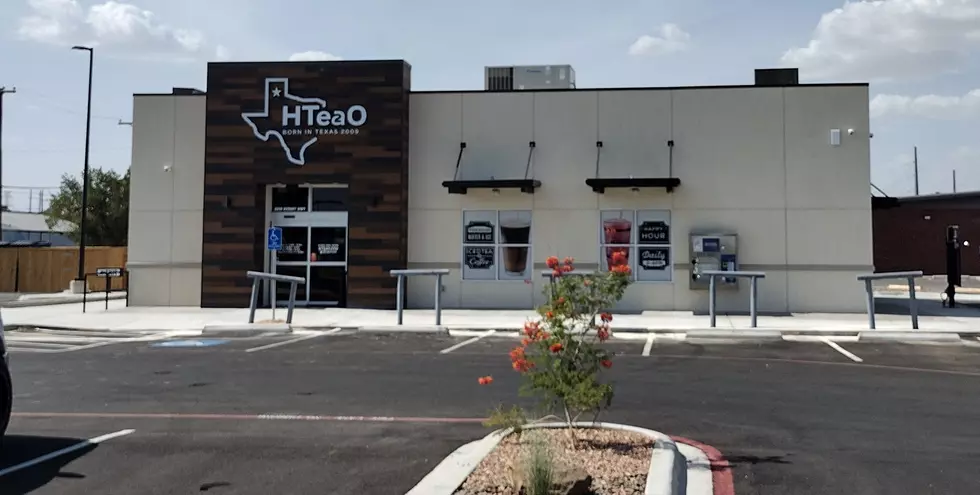 New HTeaO Set To Open In West Odessa, Texas!
LC
Perfect timing! It's still HOT in the Permian Basin and we can all use a refreshing COLD drink! And, Odessa, get ready, because here comes some fresh cold relief! Who's ready for a big glass of tea? But, not just any tea, we're talking HTeaO!
HTeaO ODESSA-WEST  OPENS ON AUGUST 19TH!
Bring it on! Soon West Odessa will have another OPTION for a cold glass of Tea!
HTeaO will open on Friday, August 19th at 12 Noon!

LOCATION
25 FLAVORS OF ICED TEA!
HTeaO will feature 25 flavors of Iced Tea! Some flavors include:
Pink Lemonade
Ryan Palmer
Strawberry Passion
Sweet Almond Green
Sweet Blueberry Green
Sweet Coconut
Sweet Georgia Peach
Sweet Peach Ginger
Texas Chai
And so much more, including Sweet, and Unsweet variations.
 HTeaO SINCE 2009!
HTeaO has been around since 2009. There is 1 location in Midland at 1119 Andrews Highway. And, there is an HTeaO in Odessa at 6951 Eastridge. This NEW LOCATION will be the 3rd location in the Permian Basin and Odessa's 2nd location.
HTeaO IS CURRENTLY HIRING
According to their Facebook, they are currently hiring for this location on Kermit Hwy.

GET READY TO HIT UP THEIR DRIVE-THRU FOR YOUR FAVORITE!
Of course, a convenient drive-thru will be ready for you to pull up and order your favorite refreshing Tea!
HOURS OF OPERATION!
Monday-Friday 7 am- 8:05 pm
Saturday 8 am-8:05 pm
Sunday 11am-8:05 pm
May thru Aug until 9:05 pm
Along with your favorite teas, the HTeaO on Kermit Highway will also serve Premium Water, Ice, and Coffee! Plus, don't forget about their Daily Happy Hour from 2p-4 pm!
Odessa's 42nd & JBS Parkway -Before and After Pics 15 Years Later