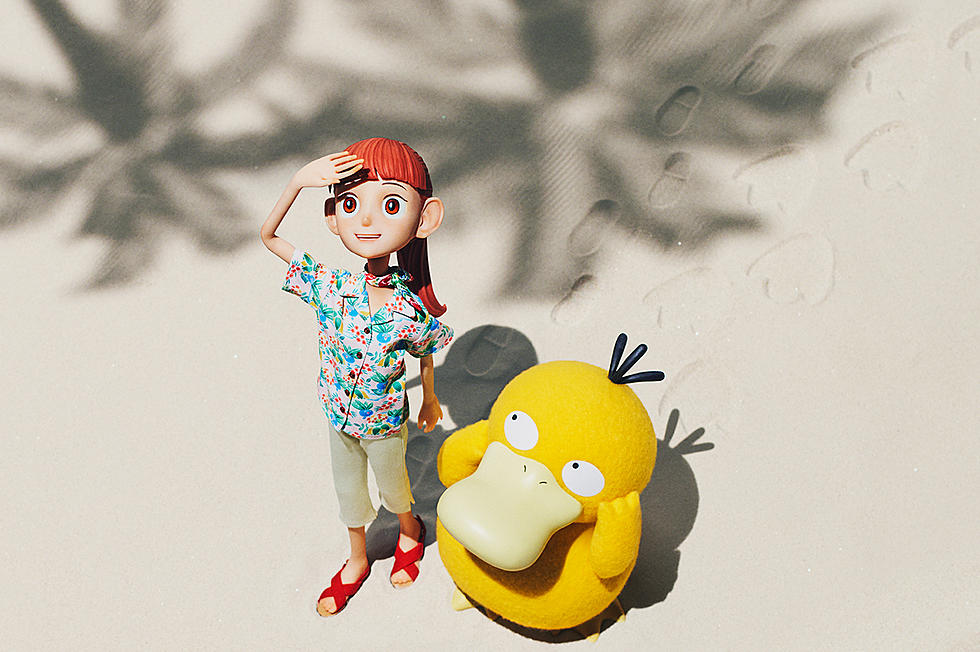 A Stop-Motion 'Pokémon' Series is Coming to Netflix
Netflix
In honor of Pokémon Day (by the by, Happy Pokémon Day to all who celebrate), Netflix has announced a new animated series coming to its service in the near future inspired by the endless multimedia franchise. Titled Pokémon Concierge, the show is different from the standard Pokémon content in a few ways. For one thing, it's not a 2D animated series; the show is stop-motion, made in collaboration with dwarf studios.
For another, rather than a tale of battles and contests to determine the best Pokémon trainer of them all, Pokémon Concierge is set at a "resort" for Pokémon and their owners. (The carpet cleaning bills at that place must be astronomical. And the insurance premiums? Yikes.) Netflix didn't have much additional information to offer at this point, but they did also debut a first-look teaser for the show, which features Psyduck. You can watch it below:
Here is the series' official synopsis:
Expanding the Pokémon world, the story follows Haru, a concierge at the 'Pokémon Resort,' and her interactions with Pokémon and their owners who visit as guests.
And here was a comment from Minyoung Kim, Vice President of Netflix Content in Asia, on the new series:
Netflix is looking forward to delighting fans in Japan and around the world with 'Pokémon Concierge,' an entirely new visual and storytelling experience featuring ground-breaking stop-motion animation set in the Pokémon world in close collaboration with The Pokémon Company. We're also excited to reveal this new series on Pokémon Day and provide fans with even more things to look forward to on this special holiday celebrating the popular franchise.
Pokémon Concierge will premiere soon on Netflix.
12 Amazing TV Shows You Can Binge In One Day
You can watch these great television series from start to finish in a single, awesome day.