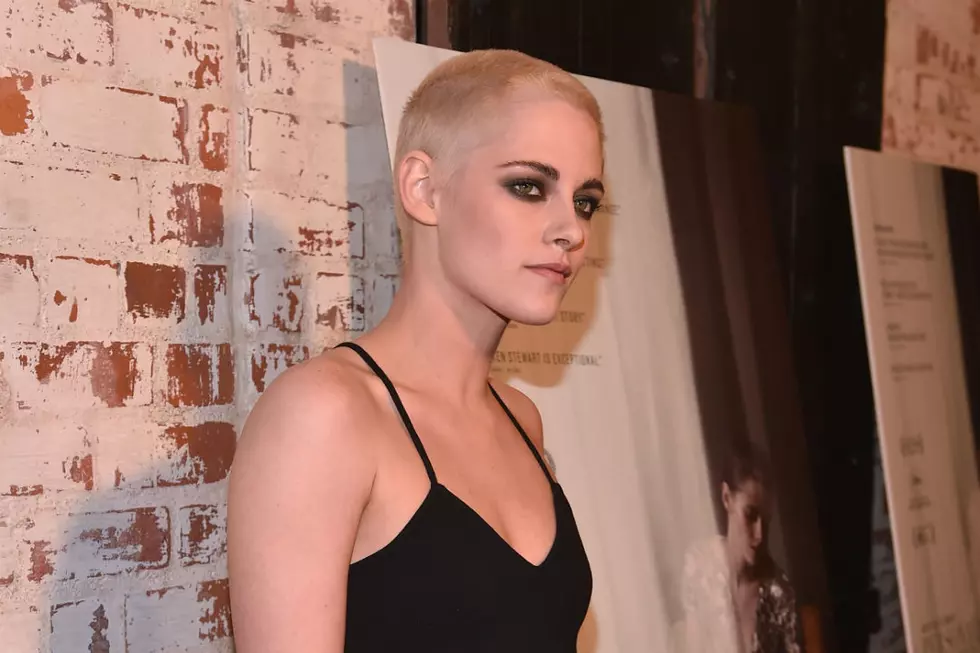 Oh Wow, Kristen Stewart Shaved Her Head
Alberto E. Rodriguez, Getty Images
Kristen Stewart's causing quite a stir with her latest haircut — she's buzzed her locks totally off.
The recent Saturday Night Live host showed up to the premiere of new film Personal Shopper last night (March 7) looking remarkably different. Stewart's head was totally shaved and dyed blond — there was nothing left to hide behind.
And diehard fans definitely took notice on Twitter.
"Seeing kristen stewart with a shaved head just made me 10x more queer than i already am if you can imagine" one fan wrote, while another noted "Kristen Stewart shaved her goddamn head and looks f------ amazeballs."
According to MTV News, the new look is likely for Stewart's role in the upcoming Underwater. The thriller will follow an underwater crew of scientists who are forced to fight for survival after an earthquake puts them in dire straits — The Hollywood Reporter has described it as an underwater Armageddon. 
26 Things You Probably Didn't Know About Kristen Stewart: