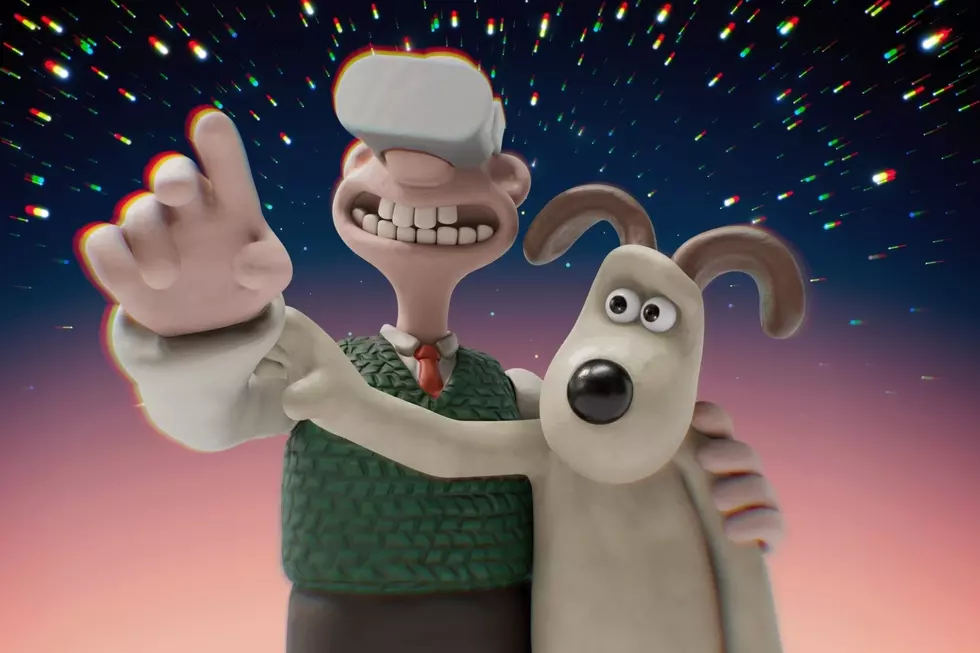 New 'Wallace and Gromit' Film Announced For Pair's 30th Anniversary
Aardman
"The Wrong Trousers" was the (short) film debut of the claymation duo Wallace and Gromit. To commemorate 30 years since its debut, a new feature film is in the works. That's not all though. The award-winning animation studio behind Wallace and Gromit, Aardman, has a number of other surprises in the works. They're going big for this one.
The planned feature, which is due for release in 2024, is the first appearance of Wallace and Gromit in proper film form since 2008's "A Matter Of Loaf And Death." That short did some major numbers, becoming the most-viewed TV program of the 2000s in the U.K., with over 16.2 million viewers. It's safe to say that the next entry should do pretty well. Additionally, it'll debut on Netflix around the world, meaning you can catch up with Wallace and his dog on-demand. If you're in the U.K., you can catch the premiere on BBC before it hits the streaming service.
There's also an upcoming Wallace and Gromit VR experience on its way out, which will be compatible with the Meta Quest. The Grand Getaway is a single-player VR environment, complete with a whole narrative. Of course, this will be the pair's debut in the format.
If you're a big Wallace and Gromit fan, especially local to the UK, you're really lucking out with this one.
Forgotten '90s Movies You Need to See
These movies weren't hits. They're not considered '90s classics. But more people should watch them.