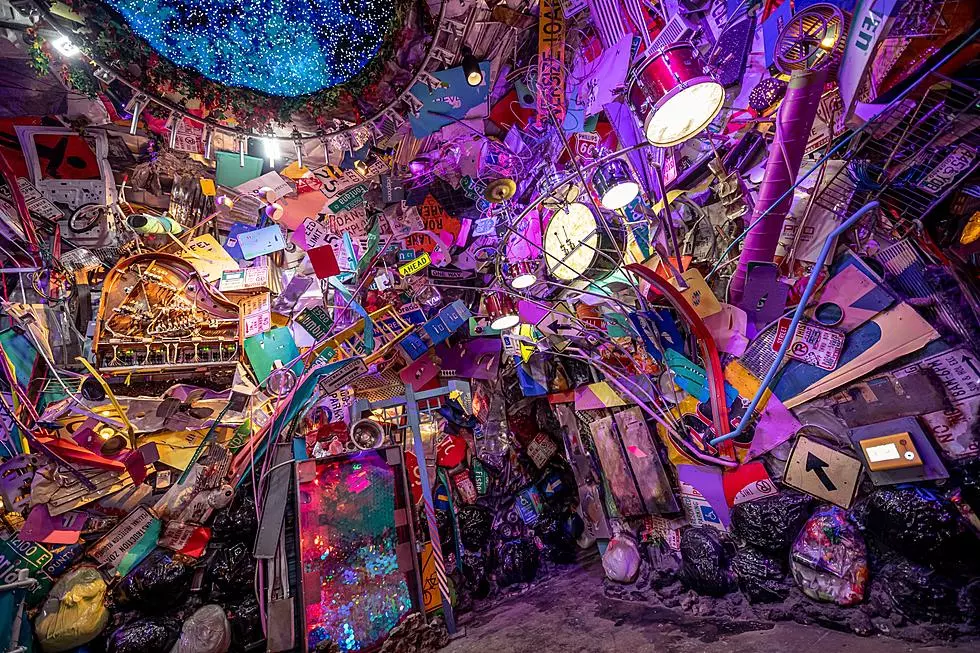 Meow Wolf Announces New Details On Permanent 4th Exhibit In Texas
Instagram via @meowwolf
I can't even begin to describe how utterly stoked I am that Meow Wolf has decided to open a new exhibit in Texas. And, no, it's not a pop-up. It's a permanent attraction that will be located in Grapevine.
Here are some recent details they shared about the newest location on their website:
"Portal hop into worlds unknown at Meow Wolf's fourth permanent exhibition, located in Grapevine Mills Mall (just north of Dallas Fort Worth International Airport). Venture through unreal, mind-bending narratives brought to life with never-before-imagined immersive art. To say you can expect the unexpected would be the greatest understatement of all time, no exaggeration (do not fact-check)."
I had the pleasure of visiting the other three attractions, one after another, on a totally awesome road trip. First, we hit up Santa Fe, followed by Las Vegas, and then finished the trip off at the Denver exhibit.
I can't really say which one was my favorite, but I can say that I fully intend on going back and enjoying them all again.
Meowwolf.com says the new space will feature "30 rooms—along with select sculptures and dioramas within the 29,000 sq. ft. space—dedicated to Meow Wolf artists, Texas-based artists, and other collaborating artists. In these spaces, the artists will be able to create and experiment with their unique visions as part of the broader exhibition experience."
They are also looking for vendors that are interested in working with them by offering grab-&-go foods. If you or someone you know might be interested in being a vendor, you can find more information here.
If you are as excited about the new Texas location as I am, then be sure to head over to their website and add your information to their mailing list. They will be sending out updates on the new exhibit, which is set to open in 2023.
And, for anyone that isn't familiar with Meow Wolf, I would highly recommend checking out the video below and then grabbing yourself some tickets to the nearest attraction. The video is cool and all, but seeing it in person? That's the real show-stopper.
You Can Have Brunch Every Single Day At These Three Lubbock Restaurants
18 Fantastic Reason To Dig Around In The Garbage
12 Horror Films That Were Just Too Much For Lubbock Viewers
These are the movies that really messed with us.