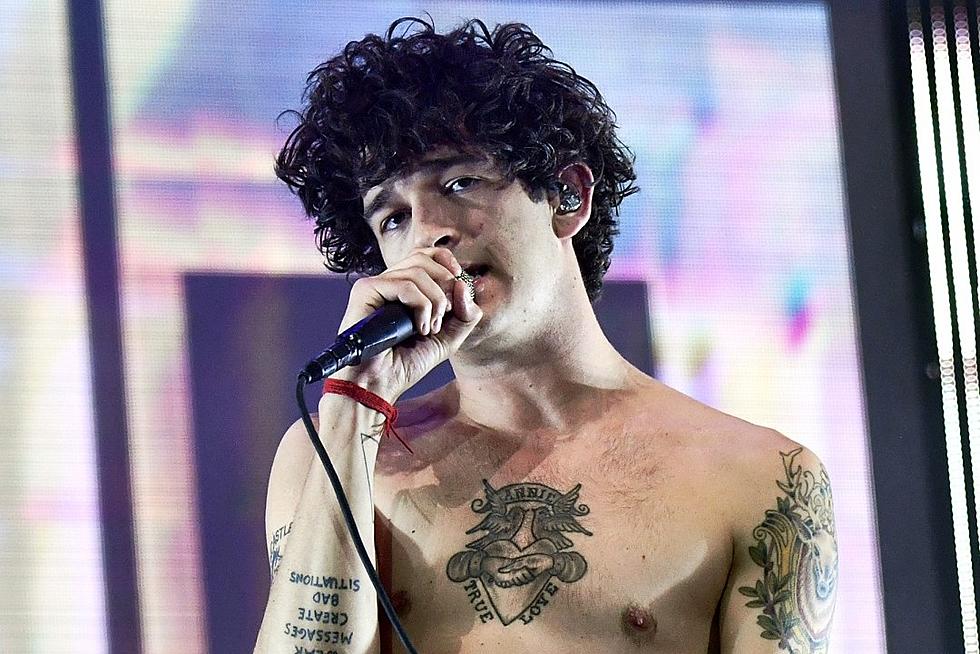 The 1975 Frontman Matty Healy Responds to Claim That He Came out as 'Aesthete'
Emma McIntyre, Getty Images for Coachella
The 1975 frontman, Matty Healy, is responding to a media outlet's claim that he came out as "aesthete."
A news outlet, Queerty, wrote a misleading headline that claimed that the 30-year-old came out, when in fact, he did not.
"I didn't come out as anything this [is] a weird thing to say," Healy tweeted in response to the headline. "I did an interview with a Queer publication and was asked about my sexuality. I'm not playing a game and trying to take up queer spaces I'm simply trying to be an ally and this headline makes me uncomfortable."
"I tend not to talk about my sexuality that explicitly because I don't really have to and all things are subject to change," he said in the original interview with Attitude.
"I'm an aesthete, so I have this objective view of beauty," he explained. "I see things as objectively beautiful, so men can be objectively beautiful. Sometimes, I see men and I'm like, 'F–k me, he's peng.' Then sexuality gets changed for me because I would, and have, kissed beautiful men, but I don't want to f–k them. It stops for me when it comes to [sex]."
The Merriam-Webster Dictionary's definition of "aesthete" is "a person who has or affects to have a special appreciation of art and beauty."
After Healy's correction, the publication has not responded to him or edited the article for clarification.
21 Inspiring Stars Who Have Come Out