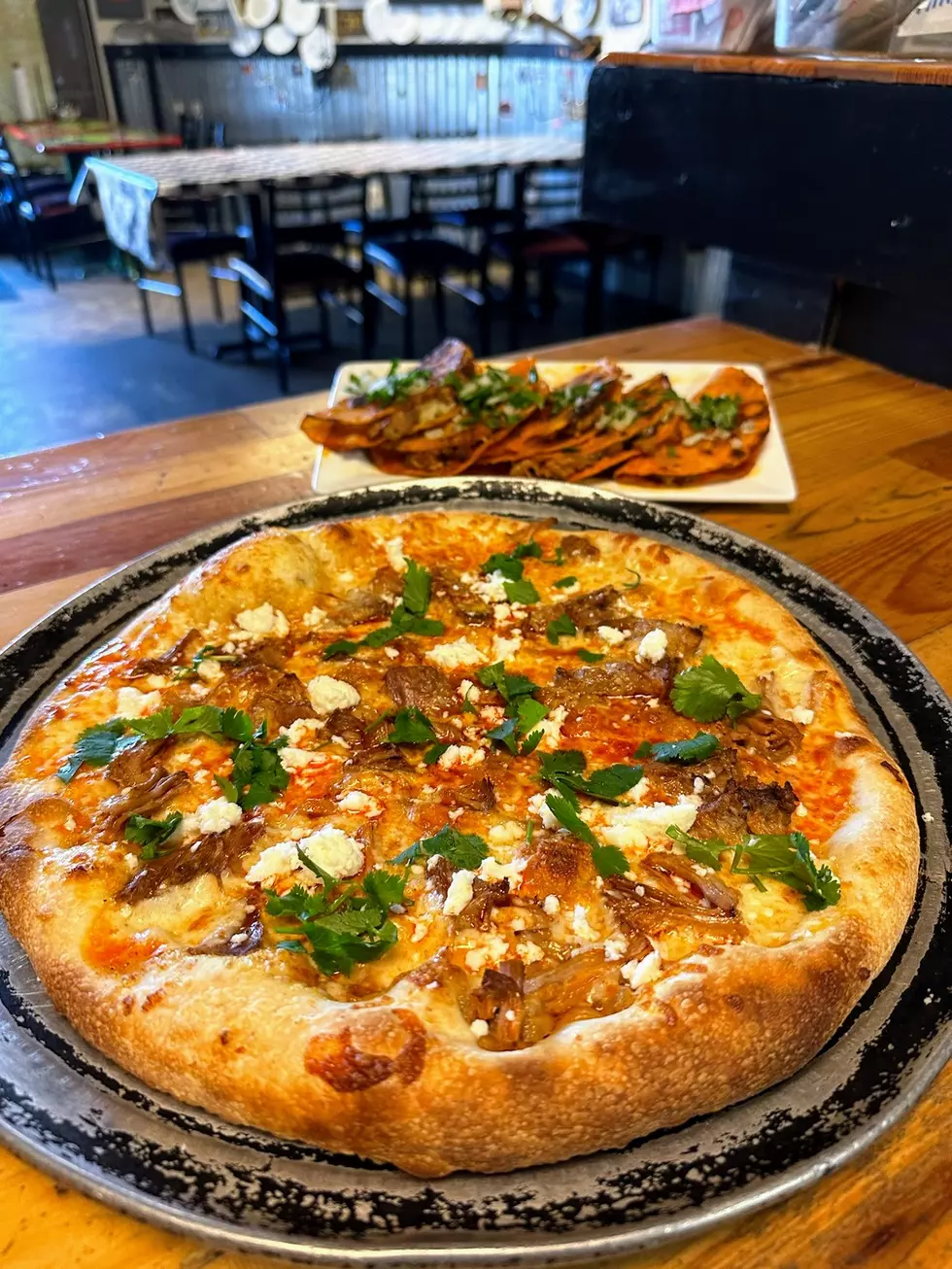 Like Birria Tacos? Check Out The New Birria Pizza At This Pizzeria In Odessa!
Via Jersey Girl Pizza
Birria Tacos are awesome! Are you a fan of birria tacos? And, if you are then you definitely need to try the Birria Pizza!
• BIRRIA PIZZA NOW AVAILABLE AT JERSEY GIRL PIZZA IN ODESSA (While Supplies Last!) 
Teak & Charlie's Jersey Girl Pizza NOW has Birria Pizza! Yep, if you love the flavor of birria tacos then you need to try this pizza! It's available while supplies last!
Location: 4007 John Ben Shepperd Pkwy, Odessa, TX 79762
Phone : (432) 366-2000
• IT'S NOT ON THE MENU SO MAKE SURE TO ASK FOR IT AT JERSEY GIRL!
It's not on the menu, so make sure to ask for it at Jersey Girl in Odessa. And, just in case you are not familiar with birria tacos. Birria Tacos consist of the braised meat inside a corn tortilla that's been pan-fried in the fat that sits at the top of the birria. Well, now imagine that taste on a pizza!
• WHAT'S ON THE BIRRIA PIZZA?
So what exactly is on the Birria Pizza at Jersey Girl in Odessa?
Here are the awesome toppings...
Birreria pork
Cheese
Queso Fresco
Cilantro
Consume Sauce on the Pizza
• BIRRIA CONSUME SAUCE IS ON THE BIRRIA PIZZA! 
The best part for me was the Birria Consume Sauce! A staple for the tacos and YES it's awesome on the pizza. Get some on the side and dip your pizza!
• JERSEY GIRL IN ODESSA HAS BEEN AROUND FOR OVER 10 YEARS! 
• JERSEY GIRL PIZZA IS AN ODESSA FAVORITE! 
Jersey Girl Pizza in Odessa has long been a favorite for so many in the Permian Basin! Owner of Jersey Girl, Teak Alan, says that he's always trying new flavors and birria is one of the flavors he tried about 2 months ago and it quickly sold out! So, every NOW and then he brings it back! Just ask for it at the counter or when you call for an order!
See how Odessa, Texas Has Changed In 15 Years - Before After Pics!