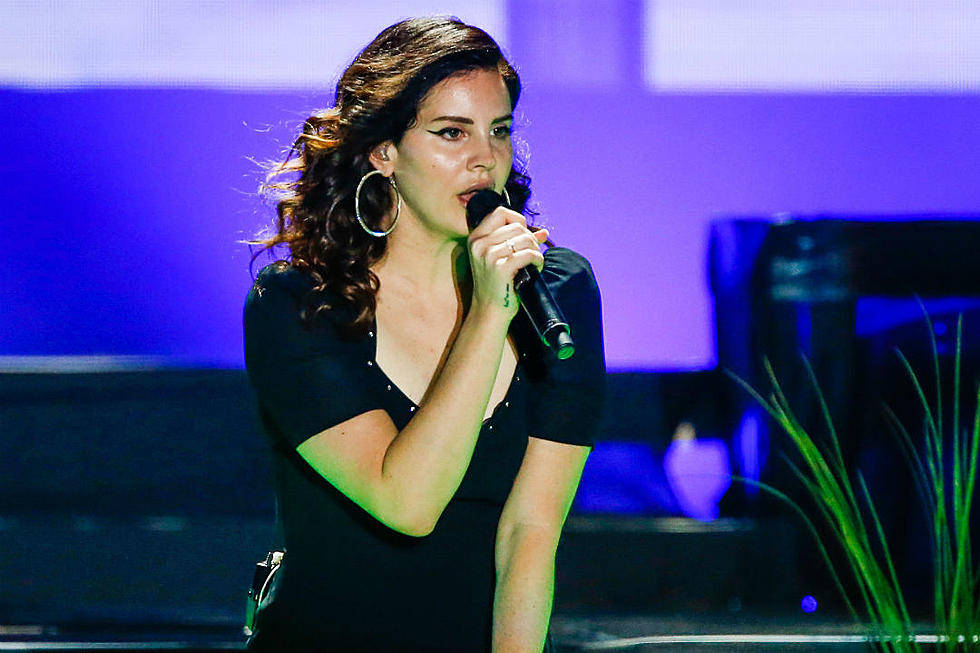 Lana Del Rey Insists Radiohead 'Lawsuit's Over' Between Cigarette Puffs
Alexandre Schneider, Getty Images
If you're a fan of Lana Del Rey's "Get Free," get ready to hear it a whole bunch more — she's insisted a lawsuit that might have obstructed her chance to perform the track has officially run its course.
"Now that my lawsuit's over, I guess I can sing that song any time I want, right?" Del Rey said between deliciously smug cigarette puffs.
And fans couldn't help but give the singer snaps for her gall.
"She's the baddest," one wrote, while another noted "Lana Del Rey smoking a cigarette with a smug grin on her face while perched on the edge of a stage in front of millions of fans is a whole mood."
Del Rey addressed the lawsuit on Twitter in January and said she was trying to be diplomatic about the case, but that Radiohead were relentless through the proceedings.
"It's true about the lawsuit," Del Rey tweeted. "Although I know my song wasn't inspired by Creep, Radiohead feel it was and want 100% of the publishing - I offered up to 40 over the last few months but they will only accept 100. Their lawyers have been relentless, so we will deal with it in court."
A Look at Lana Del Rey Through the Years: