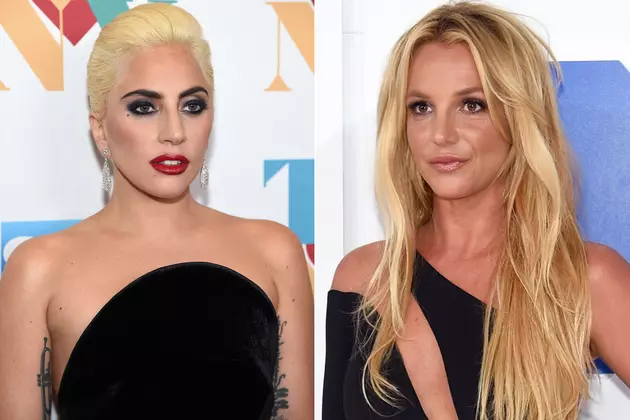 Lady Gaga, Britney Spears + More Sign Letter Condemning Texas Bathroom Bill
Jamie McCarthy / Jamie McCarthy,Getty Images
Lady Gaga and Britney Spears are just two of a whopping 140 celebrities who recently signed a letter condemning Texas's proposed bathroom bill, which would prevent public school transgender students from using the bathroom that coincides with their gender identity.
"Transgender and gender-nonconforming young people are already subjected to bullying and harassment," the letter reads, in part. "Can you imagine the message these bills send to children — the message of 'that child is unwelcome, that child is dangerous?'
"Transgender and gender non-conforming young people also already face higher rates of family rejection and homelessness, mental health issues and suicidality, and they already are more likely to be denied work and housing," it continues. "How much more can you punish them for living honestly and openly?"
The NFL similarly protested the bill in a statement released over the weekend, hinting they may pass over Texas for future events, should the discriminatory bill be passed.
"The NFL embraces inclusiveness. We want all fans to feel welcomed at our events and NFL policies prohibit discrimination based on age, gender, race, religion, sexual orientation, or any other improper standard," spokesman Brian McCarthy wrote in an email via The Washington Post. "If a proposal that is discriminatory or inconsistent with our values were to become law (in Texas), that would certainly be a factor considered when thinking about awarding future events."
Stars Who Protest Trump's Immigration Ban