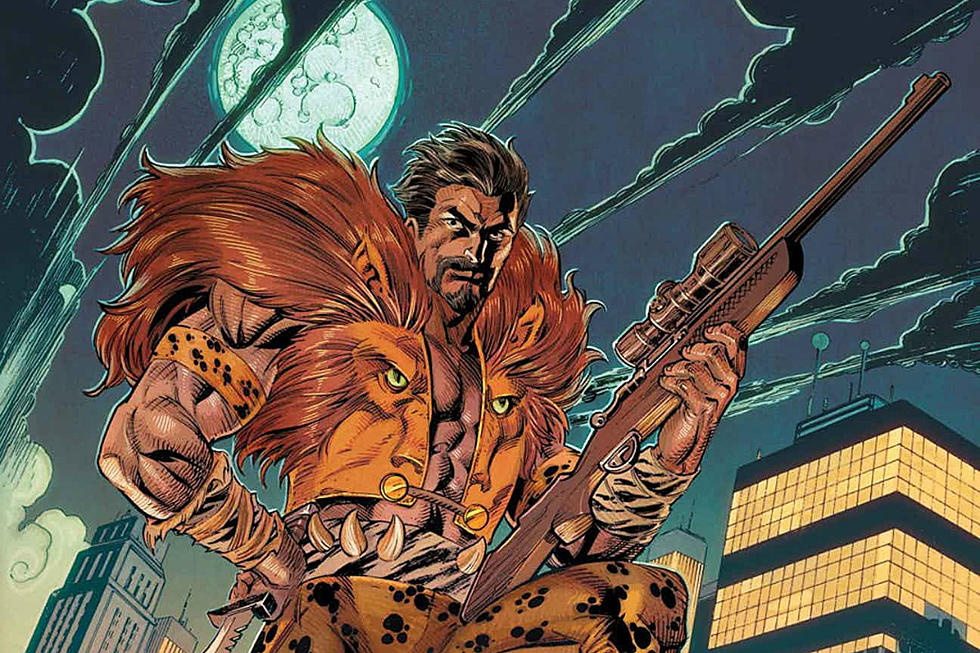 'Kraven the Hunter' Will Be Sony's First R-Rated Marvel Movie
Marvel
The next movie in Sony's Spider-Man universe will also be the first to be rated R.
That will be Kraven the Hunter, which will premiere in theaters this fall and which just debuted its first footage for exhibitors and press at the CinemaCon event in Las Vegas. The film stars Aaron Taylor-Johnson in the title role, who told CinemaCon attendees "Will it be rated-R? F— Yes it will be rated R."
According to those in attendance, the first footage from the film was more graphic than the typical Marvel movie, and included Kraven biting a man and then spitting out his flesh. (If getting bit by a radioactive spider gives you superpowers, what does getting bit by Aaron Taylor-Johnson get you? Nevermind, I don't think I want to know.)
Sony's CinemaCon presentation also revealed that the classic Marvel villain the Rhino will appear in the film. He was last portrayed onscreen by Paul Giamatti in The Amazing Spider-Man 2.
READ MORE: Every Marvel Cinematic Universe Movie, Ranked From Worst to Best
Kraven is directed by J.C. Chandor, and also stars Ariana DeBose as the Marvel voodoo priestess Calypso, and Fred Hechinger as Chameleon, another iconic Spidey villain who also happens to be Kraven's brother. Christopher Abbott, Alessandro Nivola, and Russell Crowe are all in the film as well, although their roles have yet to be revealed.
Sony continues to try to turn just their rights to make movies based on Spider-Man comics (and characters who debuted in Spider-Man comics) into their own cinematic universe. They have also shot a Madame Web movie starring Dakota Johnson, which will be the next Spidey spinoff after Kraven; it's currently scheduled to open in theaters next February.
Kraven the Hunter is scheduled to open in theaters on October 6.
Every Spider-Man Movie, Ranked From Worst to Best
With great power comes great Spider-Man movies. (Sometimes.)