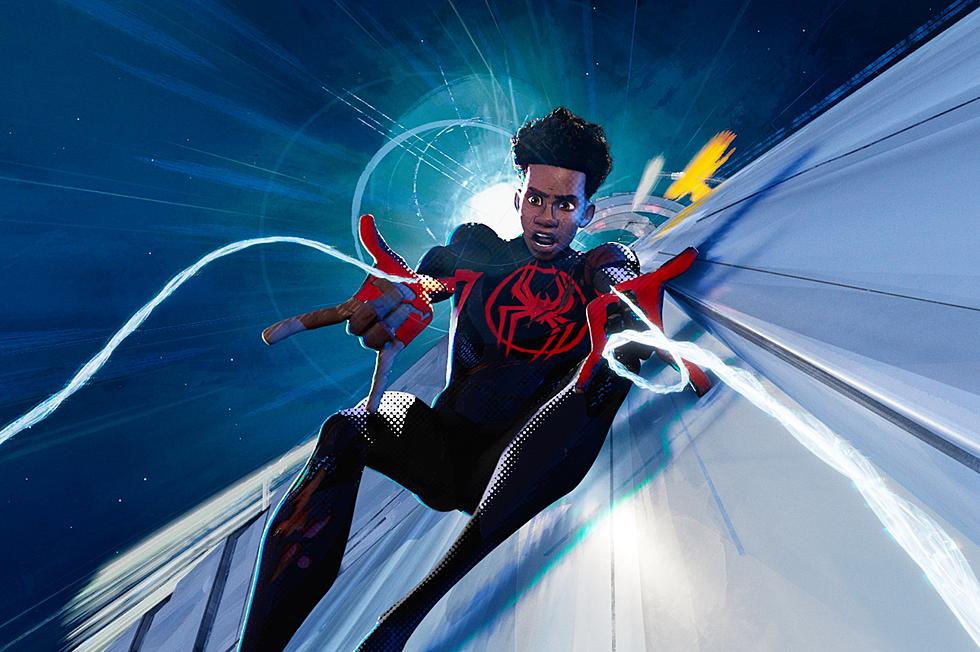 A Million Spider-Men Swing Through the 'Across the Spider-Verse' Trailer
Sony Pictures Animation
The Spider-Verse is getting bigger.
Spider-Man: Into the Spider-Verse introduced Miles Morales and several other Spider-Men from around the multiverse, including Spider-Ham and Spider-Man Noir. But the sequel, Across the Spider-Verse, has a veritable League of Extraordinary Spider-Men, including Spider-Man 2099, Ben Reilly, Spider-Man India, Spider-Woman, Spider-Gwen and so many others. (Did you spot the Spider-Man from the Spider-Man Unlimited animated series? How about the one from the PS4 video game? They're both in this new trailer if you're watching carefully.)
The trailer also reveals that Miles, despite his victory in the first movie over the Kingpin, has been barred from joining this new Spider-Man team by its founder, Oscar Isaac's Spider-Man 2099. But at least so far it's not clear why. (Spider-Man 2099 is really angry at him ... which is sort of weird.) Check out the full trailer below:
READ MORE: Every Into the Spider-Verse Easter Egg You Missed in Theaters
There are several new images from the film as well.
Here is the film's official synopsis:
Miles Morales returns for the next chapter of the Oscar®-winning Spider-Verse saga, Spider-Man™: Across the Spider-Verse. After reuniting with Gwen Stacy, Brooklyn's full-time, friendly neighborhood Spider-Man is catapulted across the Multiverse, where he encounters a team of Spider-People charged with protecting its very existence. But when the heroes clash on how to handle a new threat, Miles finds himself pitted against the other Spiders and must redefine what it means to be a hero so he can save the people he loves most.
Spider-Man: Across the Spider-Verse is scheduled to open in theaters on June 2.
Controversial Superhero Casting That Paid Off
Fans were not into these actors playing these roles when they were first announced. But all was forgiven when they saw the finished product.