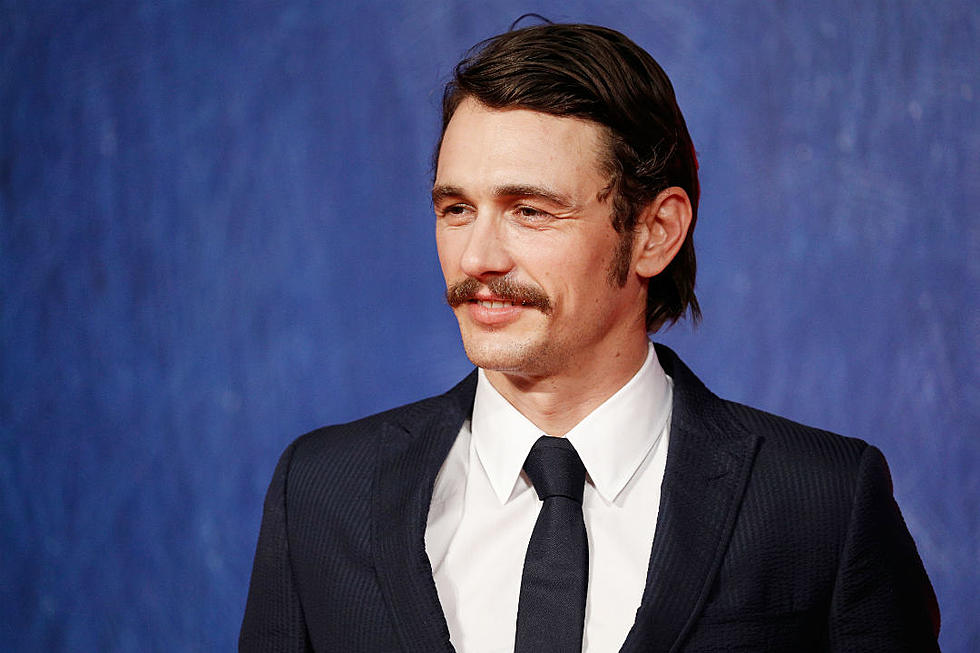 James Franco Responds to Sexual Misconduct Allegations
Andreas Rentz, Getty Images
Hours after he won a Golden Globe for his portrayal of Tommy Wiseau in The Disaster Artist, multiple people sent out tweets accusing James Franco of sexual misconduct. Violet Paley recounted a time when Franco allegedly forced her to perform oral sex on him (for which she said he recently called her on the phone and apologized), and former acting student Sarah Tither-Kaplan recalled an exploitative experience with nude scenes in one of his movies. During his appearance on Stephen Colbert's Late Show, Colbert asked Franco about the accusations, and the actor had a measured (if vague) response.
Franco said that he knew about the various tweets, but that their accusations were "not accurate." "I have no idea what I did to Ally Sheedy," Franco said (in a series of now-deleted tweets, Sheedy had called out Franco and Christian Slater at the Globes, and when Franco won she tweeted "never ask me why I left the film/tv business"). "I directed her in a play Off Broadway. I had nothing but a great time with her, a total respect for her. I have no idea why she was upset."
The others, look, in my life I pride myself on taking responsibility for things that I have done. I have to do that to maintain my well-being. I do it whenever I know that there's something that's wrong that needs to be changed. The things that I've heard that were on Twitter are not accurate, but I completely support people coming out and being able to have a voice, because they didn't have a voice for so long. I don't want to shut them down in any way. I think it's a good thing and I support it.
Colbert then asked, "Do you have any idea of what the answer might be to come to some sense of what the truth is, so there can be some kind of reconciliation between two people who clearly have a different view of things?"
Franco hemmed and hawed a bit before answering, "If there's restitution to be made, I will make it. If I've done something wrong, I will fix it."
On Tuesday night, The New York Times announced that they'd cancelled Franco's upcoming TimesTalk about The Disaster Artist following the allegations. "The event was intended to be a discussion of the making of the film ... given the controversy surrounding recent allegations, we're no longer comfortable proceeding in that vein,'" a Times representative told The Hollywood Reporter.