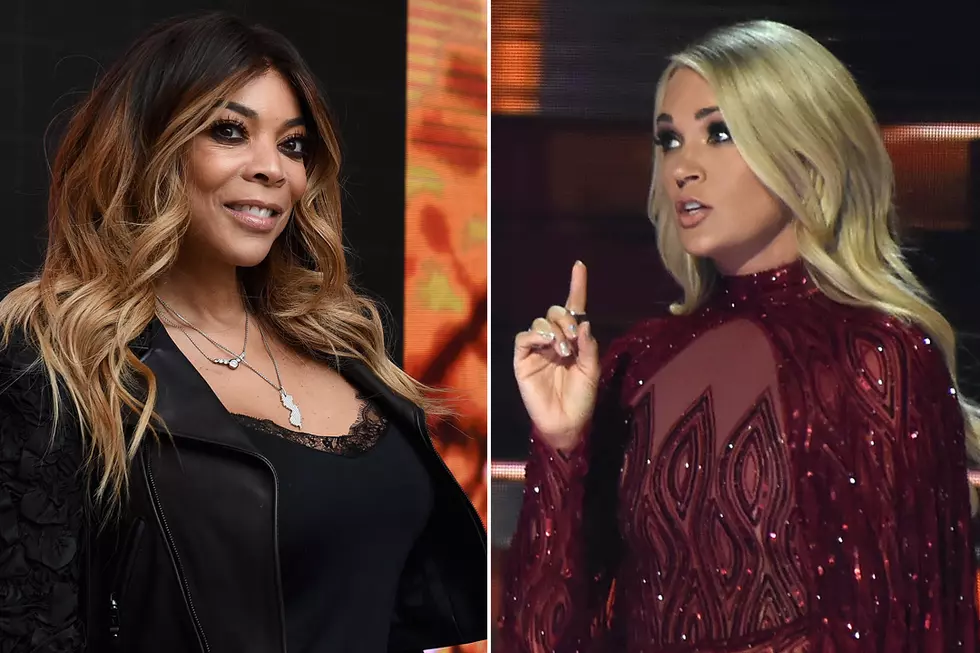 Wendy Williams Suggests Carrie Underwood Had Facelift, Not Injury
Ilya S. Savenok / Rick Diamond, Getty Images
Carrie Underwood underwent surgery after an accident in November (in which she fell down some steps at her Nashville-area home) and recently noted that her face might be a bit altered due to multiple stitches as a result.
However, some — most publicly, talk show host Wendy Williams — are speculating that she is using this as an excuse to cover up cosmetic surgery. Williams posted a video Jan. 8 in which she discussed a variety of "hot topic" current events, including Underwood's accident.
"I really don't know a whole bunch about it," the host says in the clip regarding the incident. "She allegedly fell down a bunch of steps at her house, broke her wrist. She released on Twitter that we may not recognize her when it's all said and done."
Country Music's Worst Injuries, Watch!
"I don't know what that means," Williams adds, teasingly, before clarifying: "An excuse for a facelift!"
The audience responded with shock, but Williams refused to back down. "We're cynical! She was already cute, so I don't know what she's doing or what happened," she furthers.
There's been no official response from Underwood, who revealed during a year-end letter to fans in her fan club that she needed dozens of stitches during surgery after the night of the incident. A photo of Underwood was taken last month with actress Adrienne Gang, who said she didn't even know the singer had been injured even though she stood next to the superstar.
Underwood has been overall quiet regarding her accident and subsequent injuries, only releasing the bare minimum of information and keeping her social media posts to a (non-facial) minimum.
Fans React With Love to Carrie Underwood's Injury