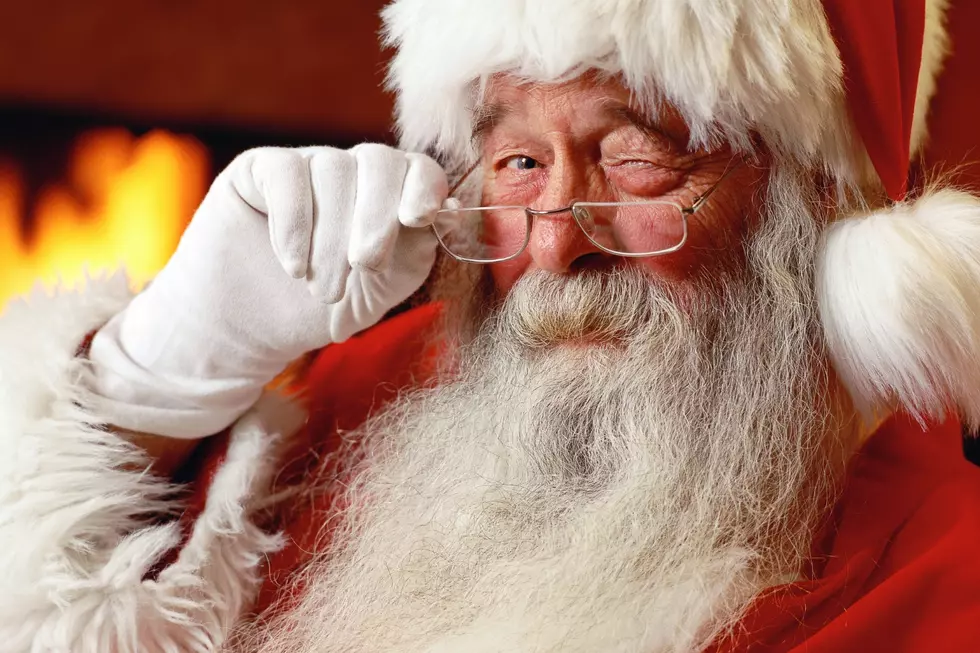 15 Interesting Things I Bet You Didn't Know About Christmas
Photo: Canva
As I was out and about over the weekend, Abilene certainly had a hustle and bustle to it. Everyone is making last-minute preparations for Christmas. The meals and activities are being planned, and it's shaping up to be a great time. But, how much about the holiday do you really know?
An article from Good Housekeeping has a number of surprising Christmas facts that you may not know. From the origins of Christmas trees to candy canes, you might be surprised at what you didn't know about the holiday. Take a look at some interesting facts about Christmas.
LOOK: 15 INTERESTING THINGS I BET YOU DIDN'T KNOW ABOUT CHRISTMAS
December 25 Isn't the Literal Birthday of Jesus
Though Christmas celebrates the birth of Jesus Christ, his actual birth date is unknown. Most historians deduce Jesus was probably born in the spring.
St. Nick Was More Generous Than He Was Jolly
In actuality, the saint didn't have a white beard and he didn't wear a red suit. This Christian bishop gave away his wealth to the poor and rescued women from servitude.
Leaving Milk and Cookies Came From the Dutch
December 6th is Saint Nicholas Day, also called the Feast of Saint Nicholas. It's then that Dutch children leave goodies in exchange for St. Nick's gifts.
The Hanging of Stockings Started Accidentally
Legend has it, the tradition of hanging stockings is thanks to a poor man. Generous St. Nick dropped a bag of gold down the chimney where the poor man's daughters had hung their stockings to dry. The tradition continues today.
Black Friday Actually Isn't the Busiest Shopping Day of the Season
Procrastinators unite. Black Friday is no doubt a busy shopping day, but the craziest shopping days are actually seen just prior to December 25. Plan ahead if you're visiting the Mall of Abilene.
Christmas Wreaths Are Religious Symbols
The first Christmas wreaths were a symbol of Christ. The circle of holly represents the crown of thorns He wore, the red berries the drops of blood He shed. The tradition continues in many forms today.
"Jingle Bells" Began as a Thanksgiving Song
James Lord Pierpoint actually wrote the song "One Horse Open Sleigh" for a Thanksgiving concert at his church in the mid-19th century. The song was later released under the title we all know today, and has become one of the most popular Christmas songs to date.
"Silent Night" Is the Most Recorded Christmas Song
We all have that handful of holiday songs we know and love. However, "Silent Night" earns the title of being the most-recorded Christmas song ever. It's had over 700 versions copyrighted since 1978.
At One Time, Christmas Was Illegal
From 1659 to 1681, colonists in North America could face a fine for making merry and celebrating Christmas. It wasn't until almost a century later that December 25 was recognized as a federal holiday.
Christmas Decorating Sends Nearly 15,000 People to the ER Every Year
This one is shocking. The Consumer Product Safety Commission estimates nearly 15,000 people visit emergency rooms in the months of November and December due to holiday decorating incidents.
Settlers Introduced the First American Eggnog
It was the Jamestown settlers who developed the first American eggnog, though it didn't bear much resemblance to the modern holiday drink. Early nogs were made with rum and didn't have the milky base we know today.
Ham Reigns Supreme as the Christmas Favorite
It turns out that Google searches for both ham and turkey rise in the month of December. However, spiral-cut ham edges out turkey as the most popular dish on holiday tables.
Mistletoe Is an Aphrodisiac?
Mistletoe isn't just for decoration. In ancient times it was seen as a sign of fertility and vitality. The Druids considered it an aphrodisiac.
Candy Canes Started in Germany
The striped candies all started with a German choirmaster who gave them to kids in an effort to maintain quiet during long church services. It wasn't until 1847 that candy canes became popular as Christmas candies.
Tinsel Has a Past
Invented in Germany in 1610, tinsel was originally spun from real silver. At one point the U.S. government banned tinsel because it contained poisonous lead. Nowadays tinsel is plastic, but it should still be kept away from children and animals.
I'll admit, I thought I knew a lot about Christmas. But after discovering these interesting tidbits, I'll tell you there's plenty to learn about the holiday. Christmas has a rich past with many origins and traditions. The above only scratches the surface.
The season is in full swing, and we are in the final days to get that Christmas shopping done. If you're looking for a last-minute gift, check out the list below. There are plenty of awesome ideas made right here in the Lone Star State.
15 Texas-Made Christmas Décor and Gift Ideas