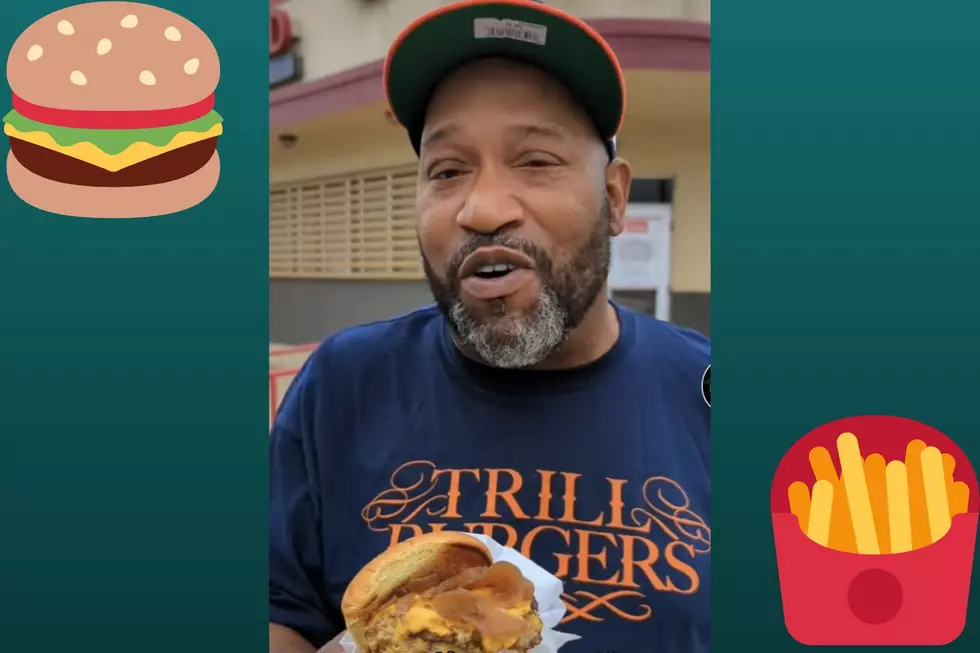 Texas Hip Hop Legend Is Opening His Very Own Delicious Burger Joint
TikTok/ Canva
If you're a big fan of Texas hip-hop music, you know there are just a couple of famous Texas rappers who are on the Houston Mount Rushmore. The Port Arthur natives known as Underground Kings Bun B and Pimp C have definitely earned their spot on the list.
THE SOUTH GOT SOMETHING TO SAY!
Bun B is definitely one of my favorite rappers of all time. A lot of my childhood I grew up listening to his group's albums like Super Tight, Riding Dirty, and even his solo project Trill. It's definitely safe to say that I am a fan of this Port Author artist.
A couple of years ago I was following Bun B on social media and I noticed that he would do certain recipes each week and showcase them on his page, and I thought to myself that he should definitely come out with a cookbook or maybe even a restaurant. All of the food always looks so delicious.
Well for everyone who is a UGK fan or just a fan of Bun B's food, I'm happy to announce that very soon Bun B will be opening a restaurant in Houston called Trill Burgers.
TEXAS KEEPING IT TRILL!
Trill Burgers has been traveling all through the social media world. I saw Bun B at an international race where people are even trying the burgers and they look absolutely delicious.
The establishment is not open as of yet, but I wanted to let all of Texas know about this great accomplishment this Texas legend has made. Being an entrepreneur is not easy, and I'm almost certain he probably had to go through all types of trials and tribulations just like in his music career, but we are rooting for you and can't wait to try a Trill burger. It's always so cool to see your idol continue to do great things.
Celebrating 10 Killeen, Texas Black Owned Restaurants You Must Try
These are 10 restaurants in Central Texas that are black-owned.
10 Junk Foods We Love
Here are my Top Ten Junk foods that we all love, Even though I try to eat healthier now I often crave these foods. Did your guilty pleasure make the list?
Central Texas Top 10 Must Have Sides For BBQ'S This Summer