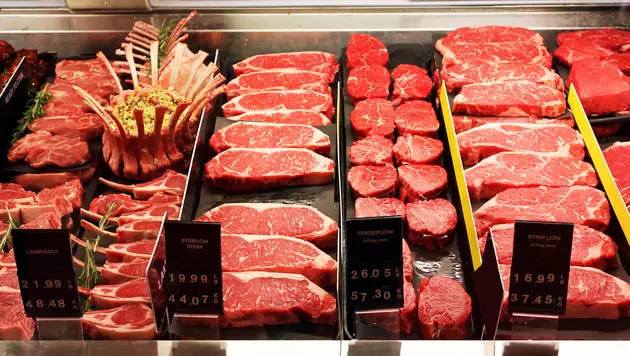 How the JBS Cyber Attack Could be Felt in Permian Basin Grocery Stores
Niloo138/Getty Images/ ThinkStock
As another cyber attack has hit our country, this time focusing on our food chain, how will it cause problems, if any, in the availability of meats in Midland/Odessa.
According to CBS 7, JBS is the world's largest meat processor and the cyber attack it encountered recently caused them to have to halt operation temporarily.
Nine beef plants in the U.S. were shut down because of the cyber breach, but how will that be felt locally at your local grocery store?
The main chains of supermarkets here in the Basin are saying there is no need to panic buy meat because the hack will not cause much lag in supplies.
The regional vice president of United Supermarkets, John Jameson, says they foresee no disruption of supply of the store's beef and pork supply.
He did say that poultry is the section that will be affected more than any other.
"We don't buy pork and beef from jobs; we do buy chicken. Our beef and pork weren't affected at all. It is going to make a little bit of a shortage in the market in general, but it's not going to affect our supply chain," said Jameson.
Jameson reported two of the regular supply trucks from Pilgrims Pride chicken did not show up, so that might cause the chicken supply to run low.
"We're going to be a little thin in this category, but we're going to be just fine. Then on Sunday and Monday, we'll be back in business with the Pilgrims Pride," said Jameson.
JBS facilities were back up and running with partial production by Thursday so another cyber bullet was dodged it looks like, but how many more lucky breaks will we get?
KEEP READING: Here are the best places to retire in America