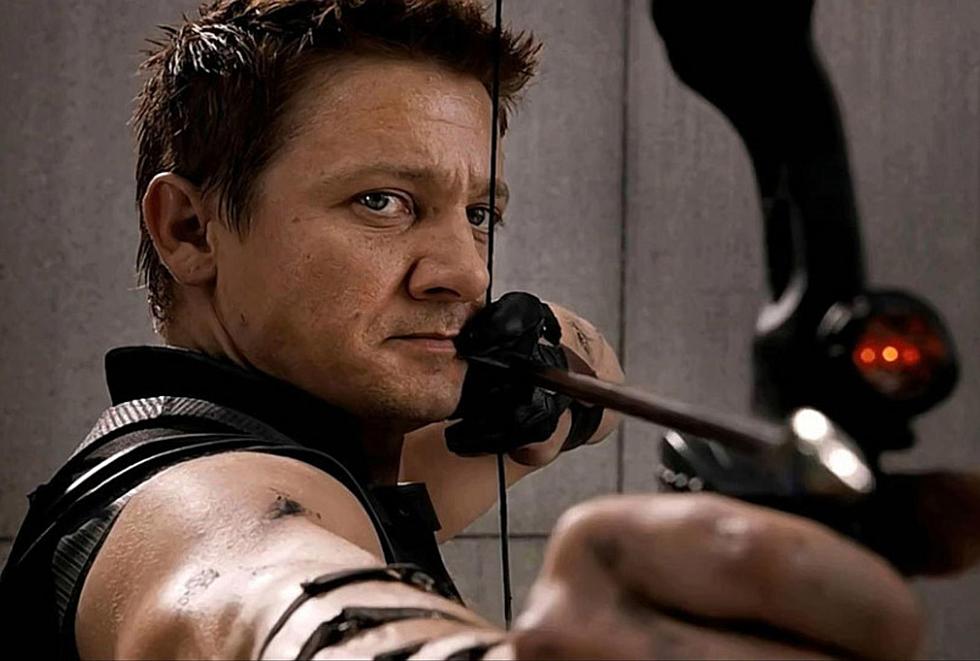 Clint Barton Meets Kate Bishop in 'Hawkeye' First Look
Marvel Studios
A new first-look image from the upcoming Marvel series Hawkeye shows Clint Barton (Jeremy Renner) meeting Kate Bishop (Hailee Steinfeld) for the first time. The series, which focuses on the arrow-slinging Avenger's mentor-mentee relationship with the younger archer, arrives on Disney+ later this fall.
Check out the first-look photo, which Entertainment Weekly shared to their official Twitter account:
"[Kate is] a 22-year-old kid and she's a big Hawkeye fan," Renner told Entertainment Weekly. "She has a wonderfully annoying and equally charming manner about her, because she's such a fangirl of Hawkeye. The relationship grows from that, but the biggest problem for Clint is Kate Bishop and the onslaught of problems that she brings into his life."
Off-screen, Renner also made sure that he showed Steinfeld the ropes when it came to working on a Marvel set. Renner is an MCU veteran, making his debut as Clint Barton in 2011's Thor. "That was always my role. Outside of acting in the thing, I was protecting her and giving her the CliffsNotes on how it goes with this kind of filmmaking: Green screen, superhero life, all that stuff," said Renner. "I just wanted to protect her, because there's a lot of physical stuff. She's a wonderful actress, a wonderful human, and I can't wait to see all the cool stuff that she's able to do."
Hawkeye premieres on Disney+ on November 24, with new episodes arriving each week. Just like Loki, Hawkeye will release new installments on Wednesdays instead of Fridays.
Don't have Disney+ yet? You can sign up here.
The Biggest Issues With Marvel's Disney+ Shows
From the strong performances to the stunning special effects to the impressive production design, Marvel's newest series are indeed quality television. For veteran Marvel fans and newcomers alike, tuning in to Disney+ each week is an exciting visual treat. But anything worth watching is worth critiquing, which is why we've come up with the biggest issues found in Marvel's Disney+ shows so far.