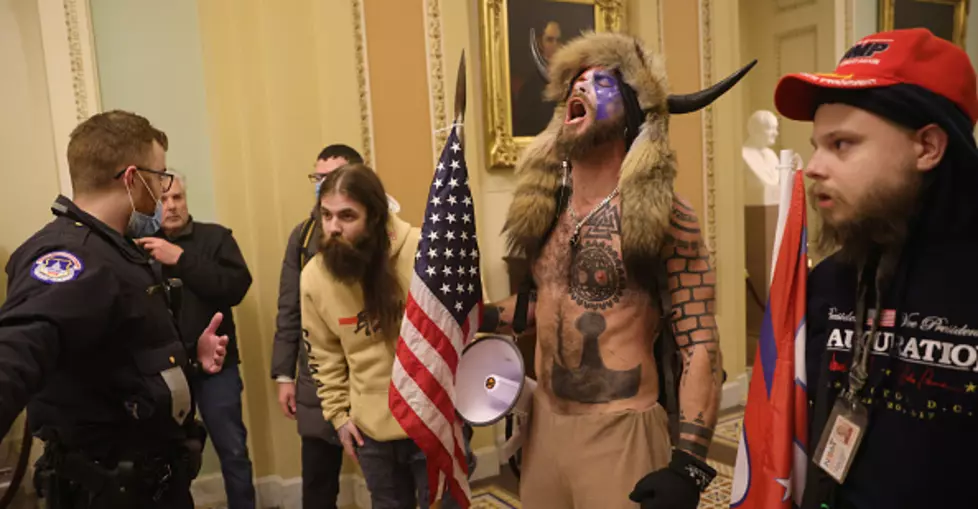 Former Mayoral Candidate Jenny Cudd Says She Did Nothing Wrong in The Storming of the Capitol Last Wednesday
Win McNamee/Getty Images
Former mayoral candidate and businesswoman Jenny Cudd has not shied away form the fact that she was involved in the storming of the Capitol this past Wednesday but claims she did nothing wrong.
According to NewsWest 9, Cudd had posted a live Facebook video that has now went viral saying now she regrets using the word "we" when she was just meaning it in a general term and not about herself.
"We had to scale a wall to get there and we just pushed and pushed and pushed, and yelled go and yelled charge, and we just pushed and pushed and pushed and we got in. There was a door that was open, we went through the door and we were inside," Cudd had said in the Facebook live video.
The video was part of an update she made on Facebook to let followers know what was happening at the Capitol.
"I want to let you know what actually happened today and I'm gonna-this is all, ok this is all raw and I'm going to be swearing. I'm so *bleep* mad, I can't even see straight and my heart breaks for my country," Cudd said.
She claims she did not break any laws and she did not do anything to destroy property or hurt anyone.
But the FBI is still looking at Cudd as well as all the other people who stormed the Capitol.
"The FBI El Paso and Midland offices are aware of events surrounding Ms. Cudd and other West Texas residents involved in the events that occurred at the US capitol this week," a representative from the FBI stated.
Cudd's business Becky's Flowers has also been removed from various apps and websites in the wake of her Facebook live video.
Enter your number to get our free mobile app
LOOK: Just some of the photos that capture the historic year that was 2020