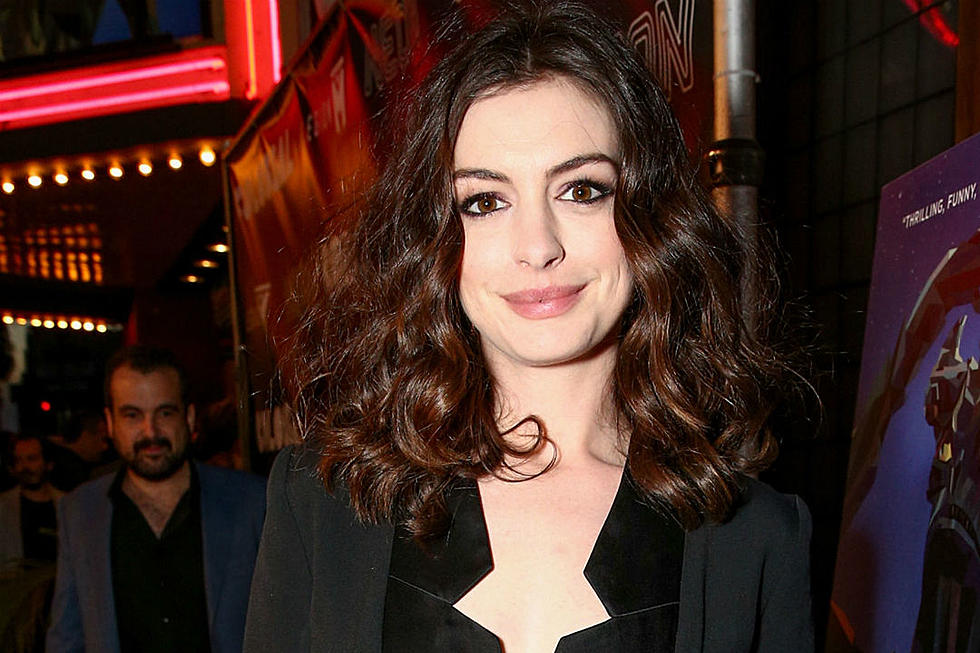 Anne Hathaway Still Pinching Herself Over Stardom: 'I'm Like, Seriously? Me?'
Rich Fury, Getty Images
Soothsayer, she ain't: Anne Hathaway is still pinching herself over her success in Hollywood, and the Oscar-winning actress is still completely incredulous that she's built a lasting career.
Hathaway, who stars in the new Colossal, told Britain's OK! in a new interview that every now and then, she looks around and can't believe how far she's come.
"The fact I'm, like, a Hollywood actress — I'm like, seriously? Me? OK, I really did not expect any of this. I'm constantly baffled," she said.
Still, she says she's glad she's been as discerning as she has, and says smart choices have helped her to land in a position from which she can be more selective about projects.
"I've yet to make a movie that I didn't believe in on some level, but somebody asked me, 'Do you do it to advance your career or do you do it for love?' I can't claim artistic purity," she said. "I'm very conscious of making movies that will allow me to keep making movies, because I love this and I want to do it for the rest of my life."
And Colossal is a testament to her strategy. She told Good Morning America the first time she read through the script, it left her totally enthralled, and she couldn't get the project off her mind.
"I think nowadays when you say 'different,' that means depressing, or that signals some kind of sadness, and I loved that this was a movie that was dark, but silly at the same time, and that's really an odd combination and rare as well," she said. "I read it and literally every page I couldn't believe what was coming next."
Celebrities Who Married Non-Famous People: