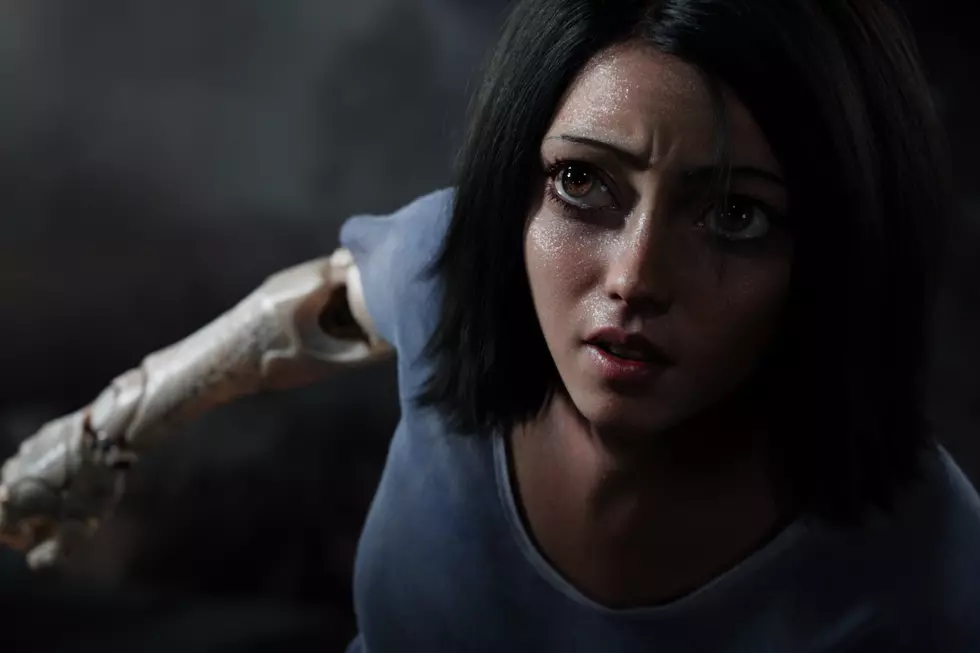 Fox Pushes Back 'Alita: Battle Angel' and Shane Black's 'Predator,' Sets 'Death of the Nile' Release
Fox
Rodriguez's long-in-development Japanese manga adaptation, which Cameron is producing despite being a little busy on his Avatar sequels, was originally set to open this July, but has been bumped back to December 21. The pricy live-action adaptation, which stars Rosa Salazar as the titular female cyborg discovered by Christoph Waltz's cyber-doctor, will go head-to-head with Bumblebee, Aquaman, and Holmes and Watson.
Black's Predator sequel has been delayed before, but the latest release change is relatively minor: previously set to open in August, the film will now hit theaters September 14. Directed by Black and co-written by his The Monster Squad collaborator Fred Dekker, the upcoming sequel has a stellar cast including : Boyd Holbrook, Trevante Rhodes, Thomas Jane, Keegan-Michael Key, Sterling K. Brown, Olivia Munn, The Handmaid's Tale's Yvonne Strahovski, Jacob Tremblay and Edward James Olmos.
And since Kenneth Branagh couldn't get enough of Hercule Poirot and his mustache, we're getting a Murder on the Orient Express sequel next fall. Branagh's adaptation of Agatha Christie's Death on the Nile will follow his Belgian detective to Egypt for another murder mystery written by Michael Green. The sequel will hit theaters November 8, 2019, opening opposite the untitled Bond 25 (hm, maybe Fox should rethink that one). And lastly, the studio has scheduled Blue Sky Studio's animated film Foster for March, 5, 2021.