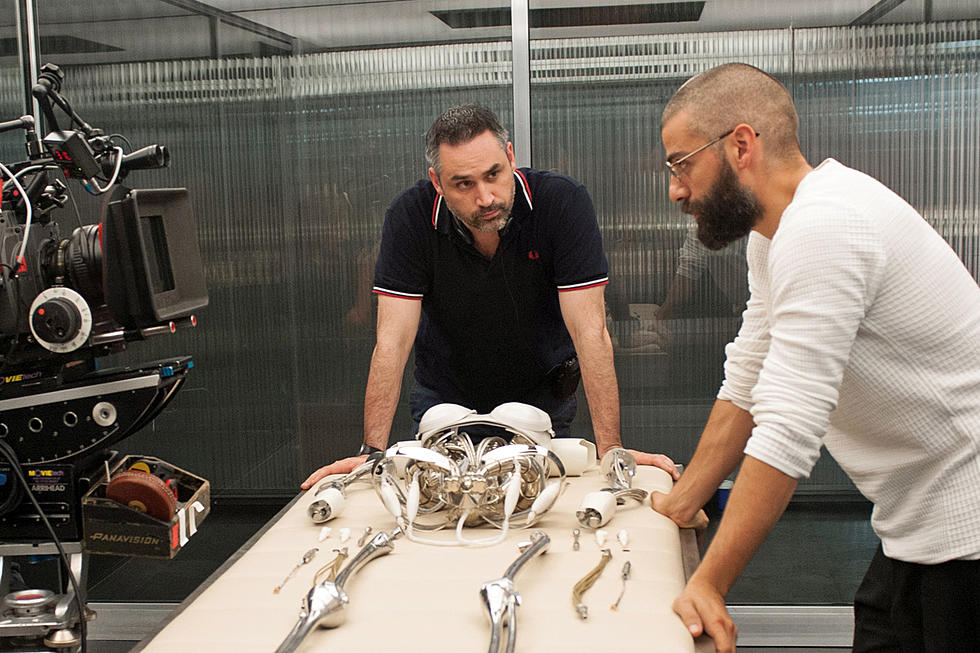 Alex Garland's 'Devs' Gets a Series Order at FX, Led By Nick Offerman and 'Ex Machina' Star
A24
If you've been itching for more mind-bending sci-fi from the mind of Alex Garland since Annihilation, you're in luck. The Ex Machina filmmaker has a new TV series on the way to FX.
Earlier this year we learned Garland's sci-fi series Devs received a pilot order from FX. Now it's been greenlit at the network for a full eight episodes, as announced out of the TCA press tour today. The new limited series, which will be written and executive produced by Garland, follows a sci-fi murder mystery set around a San Francisco tech company.
The series will star Sonoya Mizuno of Ex Machina as Lily Chan, a software engineer who begins investigating the tech company she works for after the murder of her boyfriend (played by Jin Ha of NBC's Jesus Christ Superstar). Nick Offerman also stars as Forest, the CEO of the suspicious company whose "obsession is the covert work of the company's development division." The series will also feature Alison Pill, Zach Grenier, Stephen McKinley Henderson, and Caliee Spaeny.
In the past, Garland has said his series will be a lot more in-line with the technology-based themes of his Ex Machina and Never Let Me Go. Back in February he said of Devs, "It's about a particular aspect of technology at the moment which is to do with very, very big data and very powerful processing power, and what can happen when you put those two things together." As a fan of Garland's work, this is certainly high on my most-anticipated TV list, and it's especially awesome to see the series will be led by a woman of color. Devs is set to premiere on FX sometime next year.
Gallery – The Best Sci-Fi Movie Posters: