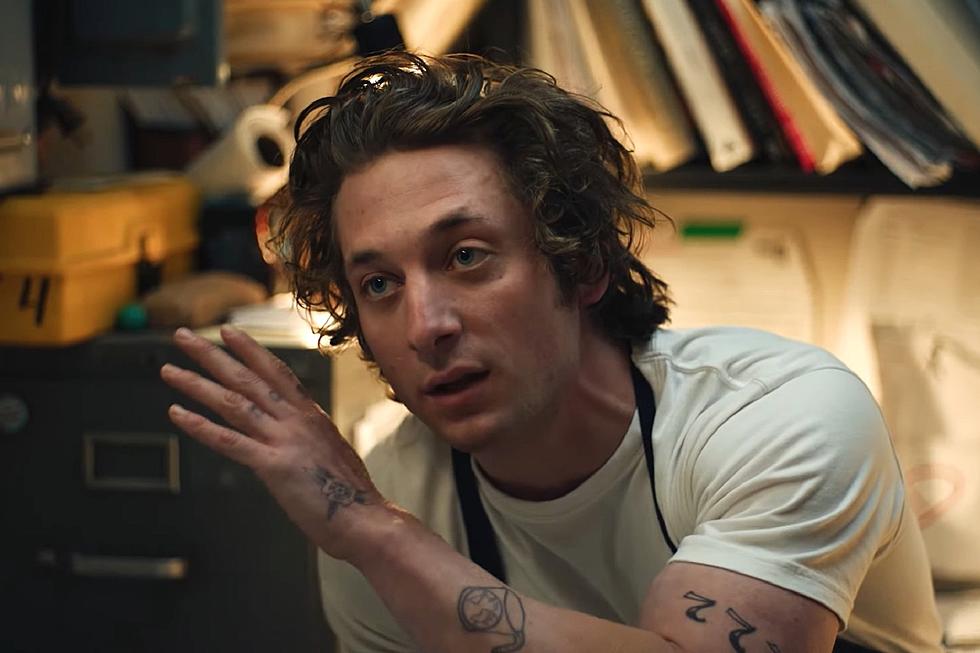 'The Bear' Announces Season 2 Premiere Date
FX
One of the best TV shows in recent years returns in a little over a month.
The Bear, the incredible series about the inner-workings of a Chicago sandwich shop, announced today that its highly anticipated second season will debut at the end of June. The show stars Jeremy Allen White as Carmy Berzatto, an award-winning chef who returns home to run his family's Original Beef of Chicagoland restaurant after his brother commits suicide.
In announcing the premiere date, FX also posted a new poster for the upcoming season, which shows all the members of the returning cast, including Ebon Moss-Bachrach, Ayo Edebiri, Lionel Boyce, Liza Colon-Zayas, and Abby Elliott.
READ MORE: The Best TV Shows of the Year
Although his role has yet to be disclosed, FX has previously also revealed that Season 2 of The Bear will feature a guest appearance by Better Call Saul and Mr. Show star Bob Odenkirk.
The Bear debuted to near universal acclaim last June, garnering a 100 percent from critics on Rotten Tomatoes and quickly becoming one of the best-reviewed TV shows in years. Among the signs that the show went viral: The actual Chicago sandwich shop series creator Christopher Storer loosely based the Original Beef of Chicagoland on, Mr. Beef, more than doubled its business in the months after The Bear's premiere.
While Season 1 left a cliffhanger to continue in this second season, it was also a perfectly contained, eight-episode story with a beginning, middle, and end. So Season 2 not only has to live up to Season 1, it's got to justify treating The Bear like an ongoing show, rather than a limited series.
The Bear returns on Hulu and FX on June 22. The second season of the show consists of ten episodes.
TV Series That Shared Sets With Other Shows
These famous TV shows shared sets and almost no one noticed.