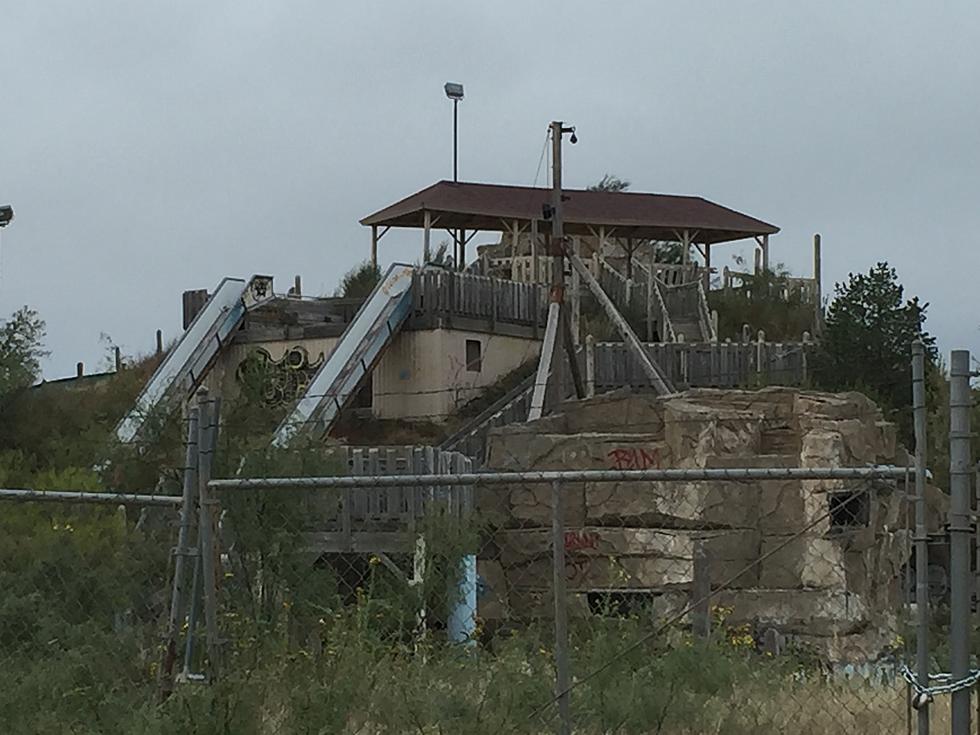 Abandoned Water Wonderland Becomes the Perfect Place for a Halloween Party
Chaser Images
Traditional Halloween activities usually include haunted houses, hayrides, and a corn maze, but this past weekend, add an abandoned water park to that list.
According to CBS 7, Water Wonderland has been closed for 18 years and has been vandalized and torn up by vandals, a perfect place for a Halloween Bash.
The Lozoya family has a Halloween party every year and since they own Water Wonderland and their plans to reopen it were pushed back thanks to COVID-19, they just decided the abandoned water park with everything busted up and riddled with graffiti would be the perfect location for a Halloween party.
"COVID happened, so plans changed a little bit, so what we are going to do for now is host these big events and give people something to do," said Julio Lozoya, one of the owners of Water Wonderland.
The Lozoya's have thrown a Halloween party every year for the past five years, and now owning the old Water Wonderland just made it a perfect place until they can once again get it fixed up and opened to its former summer glory.
But with the park still in disarray, they said it was a great way to get the community together for some spooky fun.
"Gets everyone in the holiday spirit, showcase our beautiful bartenders. We do a lot of work out here in the Permian Basin so we are excited to show everyone what we got," Gosseck said Reine Gosseck, Entertainment Director and Coordinator for the Halloween Party.
Hopefully, the Lozoya family can get plans back on track to open up the park to its former glory in the near future.
The 10 Best Texas Liquors
What Are the Signature Drinks From Every State?