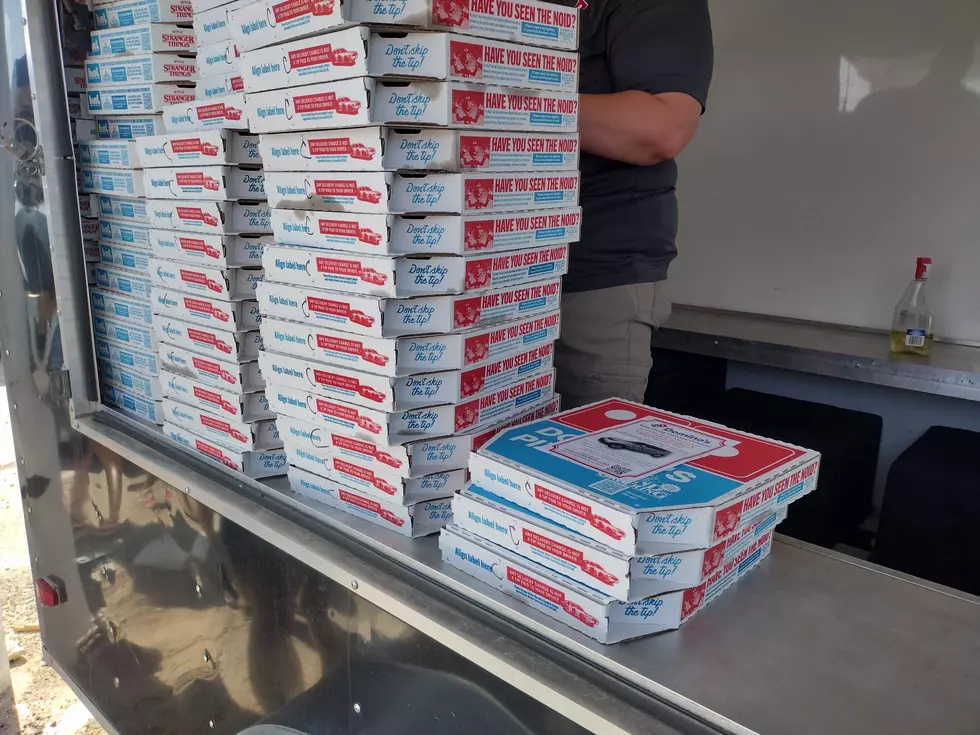 $3 Dollar Dominos Pizzas Are Coming To Andrews Texas This Tuesday!
LC
Summer 2022 is in full swing and Dominos is bringing it back. It's time once again for the $3 Dollar Dominos Pizza Summer Event! WHILE SUPPLIES LAST...you can swing by this Dominos location THIS TUESDAY JUNE 28, 2022  between 5p and 7 pm and buy a $3 Medium Pizza! Here's when and where it's happening...
IN ANDREWS, TEXAS AT 1335 N MAIN ST
From 5p to 7 pm while supplies last, you can purchase Medium Dominos Pizzas!
MEDIUM CHEESE AND PEPPERONI PIZZAS ONLY!
Enjoy $3 Medium Hand Tossed Cheese or Pepperoni Pizzas. No Pizza Limit. Buy as many as you want, while supplies last.
CASH ONLY!
Cash will only be accepted at the Dominos trailer in the parking lot with the $3 Dollar pizzas.
PARTIAL PROCEEDS TO BENEFIT THE PERMIAN BASIN HONOR FLIGHT!
What's fantastic about these Dominos Pizza events is that $1 from every pizza benefits the Permian Basin Honor Flight. How awesome is that? So, you can grab an excellent PIZZA deal and help the cause as well.
PERMIAN BASIN HONOR FLIGHT
The Permian Basin Honor Flight does some special work. The mission of the Permian Basin Honor Flight is to transport our local veterans to Washington, D.C. to visit the memorials built in their honor. They served and sacrificed for our country.
Their website states...
The Honor Flight Network is a national network comprised of independent Hubs working together in furtherance of the Honor Flight mission. In furtherance of this common goal, we have the opportunity to show our nation's veterans the appreciation and honor they deserve. Participation in an Honor Flight trip gives veterans the opportunity to share this momentous occasion with other comrades, to remember friends and comrades lost, and share their stories and experiences with other veterans. All honored veterans travel at no cost to the veteran.
​
​The Permian Basin Honor Flight is currently serving veterans from the WWII, Korean War and Vietnam War eras. We also serve terminally ill veterans serving during any era.

 
Hey Andrews ... we're coming for ya!! IT'S TIME FOR THE DOMINO'S SUMMER PIZZA DEAL! Enjoy $3 Medium Hand Tossed Cheese or Pepperoni Pizzas in Andrews Texas. There is NO LIMIT on the number of pizzas you want. Cash Only. Available at the Domino's trailer for carryout from 5-7pm this coming Tuesday only. Come and join us at 1335 North Main in Andrews! That's right. We'll see you in Andrews. Remember, $1 from every pizza goes to benefit the Permian Basin Honor Flight.
5 Public Swimming Pools in Midland Odessa To Hit Up This Summer