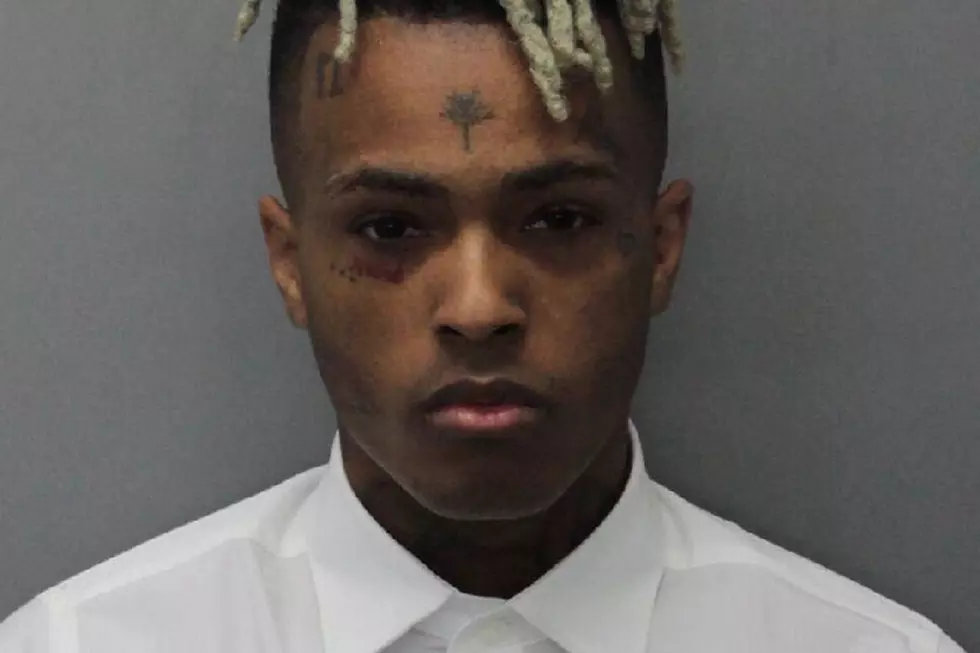 XXXTentacion Confesses to Multiple Stabbings, Assaulting a Woman in Unearthed Clip
Miami Dade County Corrections via Getty Images
The rapper, who was awaiting trial for the assault of his girlfriend at the time of his death (he was formally charged with "aggravated battery of a pregnant victim, domestic battery by strangulation, false imprisonment, and witness tampering" in 2016), pleaded not guilty to the charges. But the new clip — which was recorded around the time of his arrest in October 2016 — seems to provide evidence that violence was very much in XXX's nature.
"I put my source of happiness in another person, which was a mistake initially, right?," he tells an unknown acquaintance in the clip. "But she fell through on every occasion until now. Until I started f------ her up bruh. I started f------ her up because she made one mistake. And from there, the whole cycle went down. Now she's scared. That girl is scared for her life. Which I understand. [Redacted] you seen me. You know what I do to people."
Later, he admits to stabbing close to a dozen people.
"[Redacted] know, all of them boys knew," he added. "It's on f------ New Times. I'm on f------ New Times for stabbing how many people they put me in the news? They said three, it was eight. In Deerfield. She know that. She seen this shit. She seen when I came back from stabbing [redacted] in Orlando. She seen when I came back. Had a brand new laptop. No tears on my face, no remorse. I just knew I was going to jail. She know. So she's scared. She thinks I'm going to kill her."
Stars We Lost in 2018