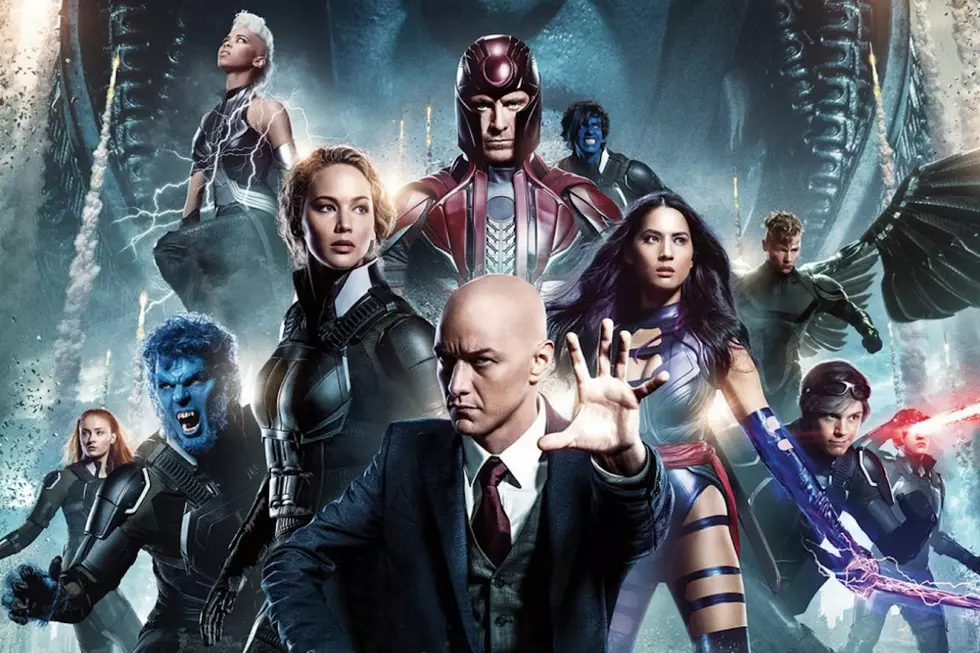 The 'X-Men: Dark Phoenix' Trailer Drops Tonight – Watch the First Teaser Now
Fox
In one of the many alternate dimensions in our great multiverse, there exists an Earth where X-Men: Dark Phoenix is just weeks from its release in theaters. On our Earth, the film was delayed, from November 2 all the way until February, as reshoots and editing was underway. In our universe, we haven't even seen a trailer for the film yet.
That will change tonight when the Dark Phoenix trailer (and it appears that's what Fox is calling this movie, just Dark Phoenix with no X-Men in the title, at least on the logo below) premieres on The Late Late Show With James Corden. The news was announced by Sophie Turner, who plays Jean Grey in the film, on Instagram. There's also a very short teaser:
That's a pretty swanky title treatment, with the 'x' in Phoenix as the famous logo from the X-Men. With the Disney and 20th Century Fox merger moving forward, this really could be the end of an era for the movie X-Men; presumably at some point in the near future, Marvel will take the creative reins of the franchise and bring it more in line with their own cinematic universe. If this is the curtain call for the Fox X-Men universe, it will be a little strange if the word X-Men doesn't appear in the title.
Dark Phoenix opens in theaters on February 14.
Gallery - The Best Marvel Movie Posters Ever: