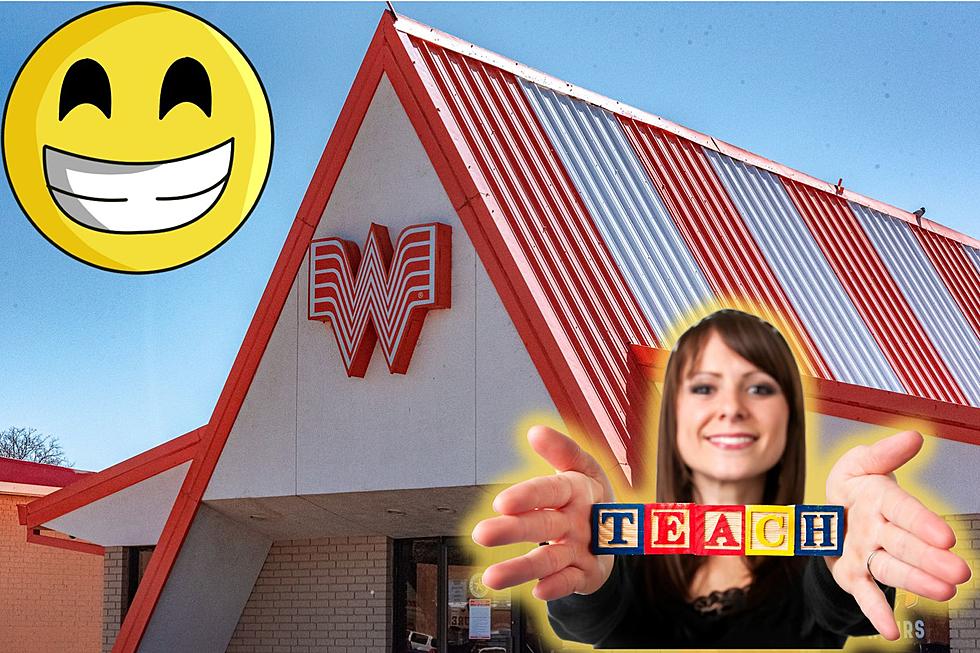 WhatALesson, Texas Teachers Can Get Free Breakfast May 8th Through 12th
Canva
Teachers never get enough credit for the jobs they do. They teach children important life lessons, and make sure they're taken care of during the day at school. Being a teacher requires a lot of effort to say the least.
We've all got one teacher that placed the belief in us that leads us to becoming who we are as people. Sometimes all it takes is just one person to believe in us. That individual, whomever it is, means a lot to us.
For teachers like that, it will be difficult to repay them. While there won't be any one way to thank them, there will multiple ways to show appreciation from various outlets. One Texas original is showing love the one way they can, with food of course!
Whataburger Celebrating Educators During Teacher Appreciation Week
According to a release from the company, Whataburger will providing free food items to instructors during the week from from 5 to 9 AM. The items that they can receive are a Honey Butter Chicken Biscuit, a Taquito with cheese, or a Breakfast on a bun.
In addition to this, one of the best restaurants to have orange as a main color will also be donating $1,000 grants to 55 school teachers across all states where Whataburger is located. So long story short, the Texas original is continuously helping thank teachers.
Now, if they could push forward the thought that all teachers deserve raises, we'd all be on board with that idea right?
10 Most Beautiful Cities In Texas Includes Salado
MoneyInc.com compiled data of the most beautiful cities in Texas.
Still Hungry? Here Are 15 More Underrated Restaurants In Temple, Texas
Looks like there were even more that we didn't know about in Central Texas!
This is Where AI Thinks You Should Retire in Texas
If you're thinking about where to retire in the Lone Star State, stop. We have computers to do our thinking now.
Okay, I'm kidding, but when I asked artificially intelligent bot brain
ChatGPT
for the best places to retire in Texas, these are the answers it spit out, along with this disclaimer:
"Please note that this list is not exhaustive and there may be other great places to retire in Texas that are not included here. It is always best to research and visit the place before making a decision.
"
Good advice, but let's look at the top places it recommended and decide for ourselves, shall we? Some look like winners, but some have us wondering if the computer is short-circuiting.
Strange And True, Have You Heard These Name Origins Of Certain Texas Towns?
With so many towns in the Lone Star State, there's a few that might leave you scratching your head for their names.