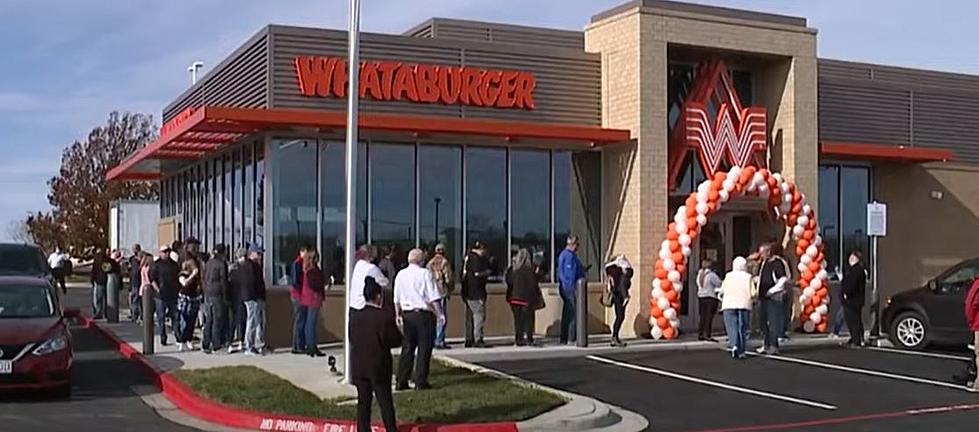 Whataburger Opens Up In Kansas City Thanks To Texas Born Patrick Mahomes!
41 Action News Via You Tube
Patrick Mahomes was born in Tyler, Texas.
Patrick Mahomes went to school at Texas Tech in Lubbock., Texas.
Patrick knows TEXAS and WHATABURGER go hand in hand.
You might be able to take the MAN out of Texas, but you can take the TEXAS out of the MAN!
So what happened when Patrick Mahomes moved to Kansas City to become the quarterback for the Kansas City Chiefs? Well, you guessed it, he started to miss WHATABURGER!  So much so, that he decided to TEAM up with Whataburger and become a franchisee for Kansas City and bring WHATBURGER to Missouri!
OPENING DAY WAS NOVEMBER 15TH 2021!
Traffic backed up and lines of happy people was the seen on November 15th when Whataburger opened up its first location in Missouri at  Lee Summit near Kansas City.
SO WHAT DOES PATRICK MAHOMES ORDER AT WHATABURGER?
According to the Kansas City Star...Patrick's favorite is...
"It kind of depends. There are several different things I get. I've gone there a lot in my life," Mahomes said. "So obviously I get just the No. 1 with cheese, ketchup, pickles only, with a large fry and large Coke. But they also have this thing on Texas toast, a barbecue chicken strip sandwich which I like a lot, and Brittany always makes us get the honey butter chicken biscuits in the morning."
So, he loves a
#1 with cheese, ketchup, pickles only, Large Fry and Coke and also loves the BBQ Chicken Strip Sandwich! And, yes he loves the Whataburger KETCHUP!
His group plans to open up 9 locations in the next 2 years in the Kansas City Area.
Midland's Loop 250 At Highway 191 - See How's Its Changed After 15 Years