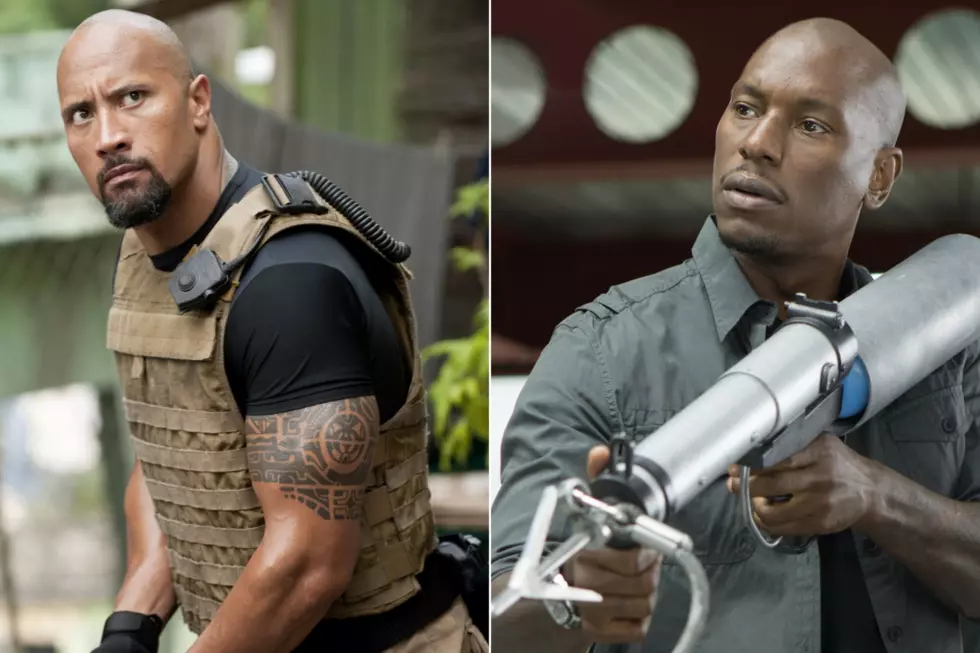 Tyrese Gibson Seems to Be Back on Board 'Fast and Furious 9'
Universal
The drama with Tyrese Gibson and The Rock has been almost more dramatic than the plot of an actual Fast & Furious movie — and it seems to be over, at least for now. Two days after Gibson threatened to quit the franchise if Dwayne Johnson returned, he's changed his mind, opting to settle differences and keep the Fast Family together.
On Wednesday, Gibson announced that he'd be leaving the movies if Johnson's Luke Hobbs returned, the latest development in a feud that started when Gibson started talking smack about The Rock, saying that he just wanted to take over the franchise and make it all about him. Johnson has a spinoff in the works co-starring Jason Statham's assassin from two previous Fast & Furious movies, which may or may not have delayed production on the ninth film in the series.
Now that Gibson has had some time to think, he's announced that he won't be posting about The Rock anymore on Instagram (where the majority of this back-and-forth has taken place over the last couple of months). The main thing keeping Gibson in the franchise seems to be the return of Justin Lin, who directed four Fast & Furious films in a row, starting with Tokyo Drift and ending with Fast & Furious 6, and is back for the ninth and tenth installments.
"When we see Justin we see Paul." I'm not crying, you're crying.
Gallery – 20 Movie Co-stars Who Couldn't Stand Each Other: