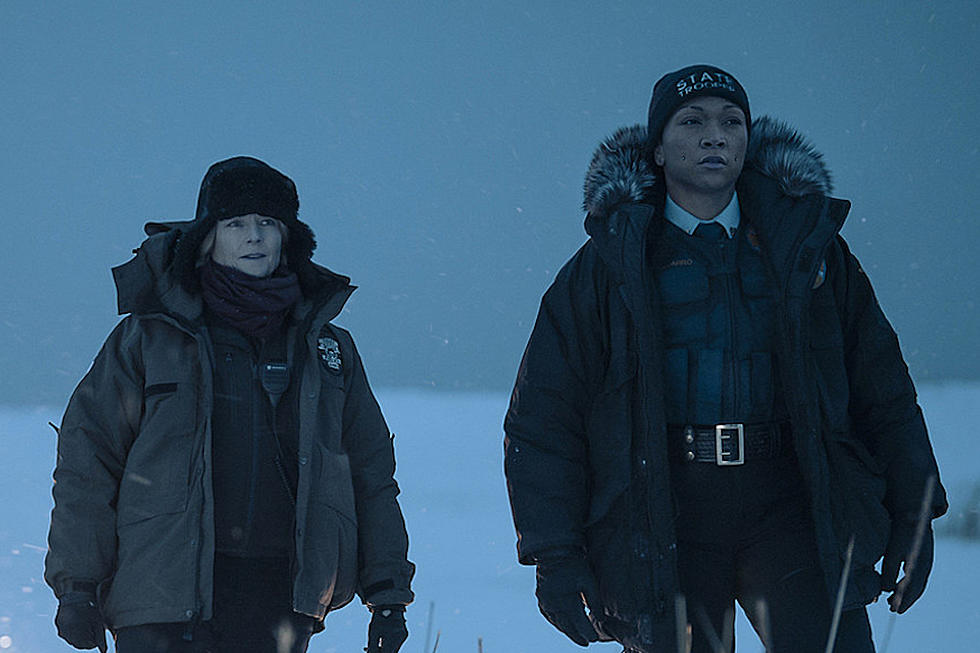 'True Detective' Returns In First 'Night Country' Trailer
HBO
It's been almost a decade since True Detective debuted on HBO and became a sensation thanks to creator Nic Pizzolatto's grittily poetic writing, Cary Joji Fukunaga's kinetic direction, and stars Matthew McConaughey and Woody Harrelson's memorable performances. The second season of the anthology crime drama, starring Colin Farrell and Vince Vaughn, got great ratings too, but fared a lot worse with critics; the third season, featuring Mahershala Ali and Carmen Ejogo, saw ratings drop precipitously even as reviews improved.
That was over four years ago. Finally, True Detective is back with a new cast, a new bunch of creators, and a totally new setting: Northern Alaska, where another pair of detectives — played by Jodie Foster and Kali Reis — will have to solve a mysterious disappearance at a research station. (It's not the Thing, is it? You always have to be on the lookout for Things at icy, remote research stations.)
You can watch the first trailer for the fourth season of True Detective (which is titled True Detective: Night Country) below:
READ MORE: Steven Spielberg To Turn Unmade Stanley Kubrick Film Into TV Series
This year of True Detective episodes was written, directed, and showrun by Issa López; additional producers include Jodie Foster and Barry Jenkins. The season's cast besides Foster and Reis includes John Hawkes, Christopher Eccleston, Fiona Shaw, Finn Bennett, and Anna Lambe.
Here is the season's official synopsis:
When the long winter night falls in Ennis, Alaska, the eight men who operate the Tsalal Arctic Research Station vanish without a trace. To solve the case, Detectives Liz Danvers (Foster) and Evangeline Navarro (Reis) will have to confront the darkness they carry in themselves, and dig into the haunted truths that lie buried under the eternal ice.
True Detective: Night Country will premiere later this year on the Max streaming service.
The Worst Movies Based On Good TV Shows
Sometimes horrible movies happen to bad television series. Here are the worst offenders.