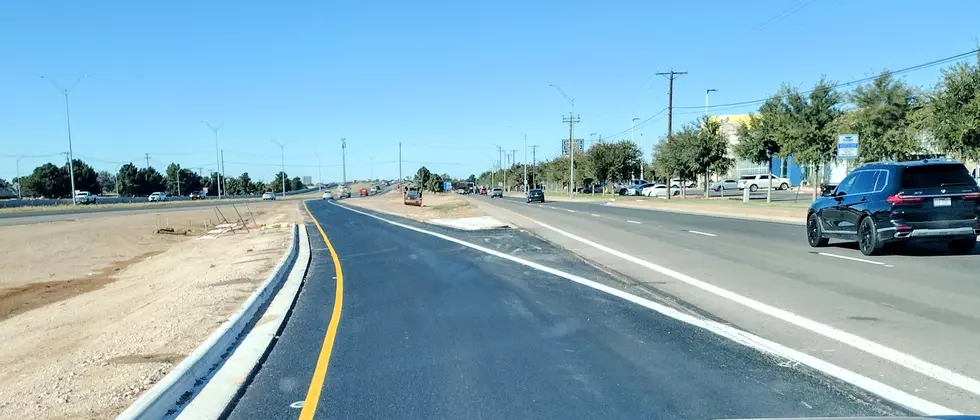 Traffic Alert! 2 New On-Ramps Now Open in Midland!
lc
Yes, it's been a MESS in Midland with all the traffic construction going on. For the past months, we have been dealing with concrete barriers, crazy traffic, and redirections! It's not over, but at least there is progress happening in the Loop 250 / Highway 191 area. Drivers in Midland will notice that there are 2 new on-ramps NOW in use.
#1 • LOOP 250 ON-RAMP IN FRONT OF ROOMS TO GO NOW OPEN!
This ON-RAMP use to be the OFF-Ramp but NOW it has been transformed to help ease traffic in front of Ashley Home Furniture and Cracker Barrel. As of now, there is NO off-ramp between Highway 191 and NORTH Loop 250 heading north only this new on-ramp. (See below)
#2 • HIGHWAY 191 ON-RAMP HEADING TOWARDS HWY 158 INTERSECTION TO ODESSA IS NOW OPEN!
The 2nd on-ramp that is now open is the on-ramp onto Highway 191 heading towards Odessa from the NORTHWEST side of  Loop 250 / Highway 191 intersection.  This on-ramp is right in front of Grassland Estates right off the intersection of Highway 191 and Highway 158 in Midland.  (See below)
It was announced back in January of this year that construction was set to begin on this huge project. This is the first complete sections of this big project.
The construction is far from over and there are many more on-ramps and off-ramps to be made including a huge off-ramp bridge in front of H-E-B heading East. But, it's good to see some progress.
•  STILL PLENTY OF CONCRETE BARRIERS UP SO BE CAREFUL! 
There are still concrete barriers, redirections, and workers out and about doing work, so please be careful and let's look out for everyone here in the Permian Basin as they continue on this project.
How Midland Has Changed Last 15 Years - Before & After Pics!