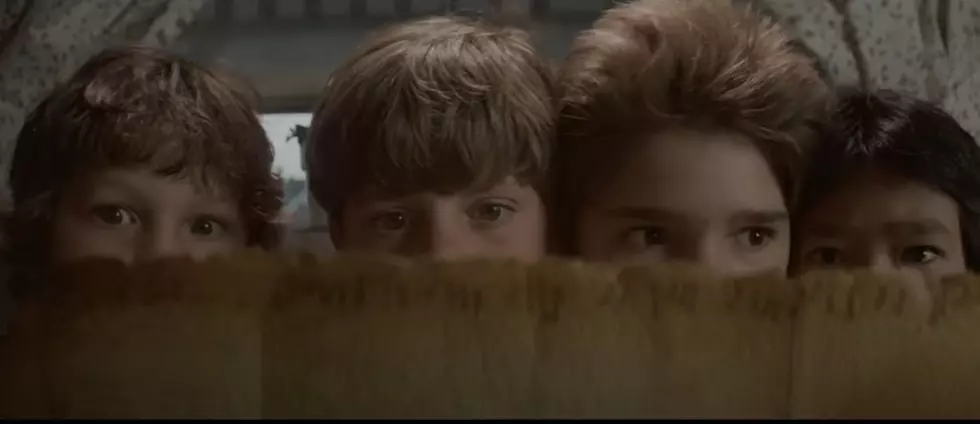 Top 5 Reasons You Need To See The Goonies At This Midland Theater This Weekend!
Warner Bros. Entertainment Via YouTube
The Goonies is one of those movies that pretty much stands the test of time. It's on my top 10 movies list.  And, GOONIES fans here in the Permian Basin, we are in luck. It's showing this weekend here on the Big Screen!
• GOONIES IS SHOWING AT BIG SKY DRIVE-IN THEATER THIS WEEKEND! 
Catch Goonies at the Big Sky Drive-In this weekend on Sat Sept 30th, 2022 or Sunday, Oct 1st 2022,  starting at 8 pm!
Here are the Top 5 Reasons You Should Go See The Goonies This Weekend at Big Sky Drive-In! 
#1 • YOUR KIDS DESERVE TO SEE IT ON THE BIG SCREEN!
Maybe, you've watched the Goonies with your kids on TV. Well, not even an 80-inch TV can compare to seeing it on the BIG SCREEN! Here's their chance. And, even if they get bored by an 80's movie, they'll fall asleep in the car and you can ENJOY it!
 #2 • BECAUSE OF THIS GUY...CHUNK!!
Chunk steals the movie! Let's be real! His character played by Jeff Cohen remains one of the best kid characters ever in any movie.
 #3 • RELIEVE YOUR MEMORIES OF HANGIN WITH YOUR FRIENDS!
 If Goonies doesn't remind you of hanging with your friends when you were a kid, maybe nothing will. Sure, you weren't on the HUNT for treasure with your friends but the relationships these guys had, we can all relate to with friends we use to have!
#4 • THE TRUFFLE SHUFFLE!
Again,  there are so many reasons why CHUNK steals the movie and the scene with the Truffle Shuffle is one of them. It doesn't last long, but it's one of those moments in the movie you totally remember.
#5 • CLASSIC 80S MOVIE OF ALL TIME! 
The Goonies is just one of the most BELOVED movies of all time. And yes, it is so 1980s! But, that's a great thing! This movie needs to live on for generations to come!
HERE IS THE LINK TO BIG SKY DRIVE-IN FOR MORE INFO!
CHECK OUT THE GOONIES MOVIE TRAILER BELOW!